Happy Sweet Shoppe Saturday everyone!
This weekend I'm releasing the first in a NEW line of digital scrapbooking templates called Sweet Singles. Think of them as bite-sized template packs perfect for dipping your toe into the Nettio Designs template pool.
Sweet Single No. 1: In the Round
This week's Sweet Single, Sweet Single No. 1: In the Round, features a fun, repeating circle design in my signature modern paper-lovin' style.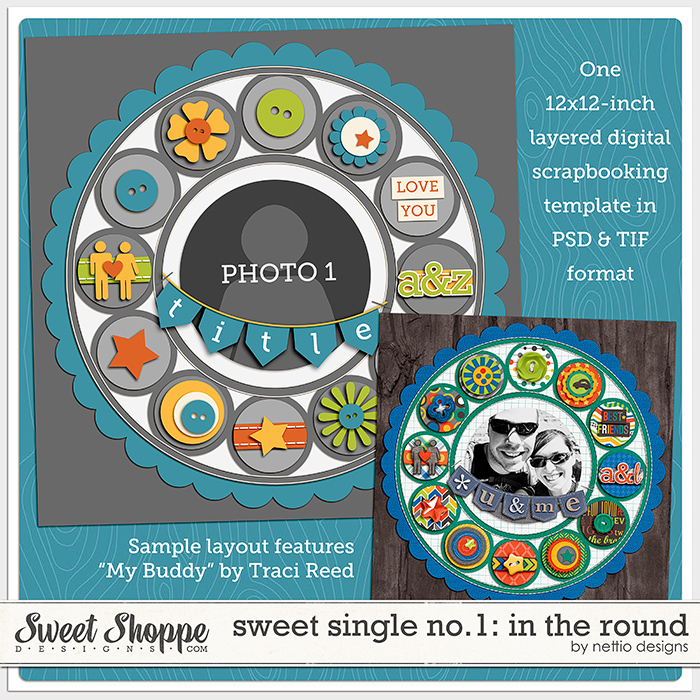 Here's a closer look at my layout …
What I love most about this template is it's versatility. You can feature a single photo on your layout like I did or you can include up to 13 photos using all the paper circles for photos instead.
That's a whole lotta photos!
If you're in need of inspiration, check out at all the different ways Team Awesome rocked this template…
Team Awesome Inspiration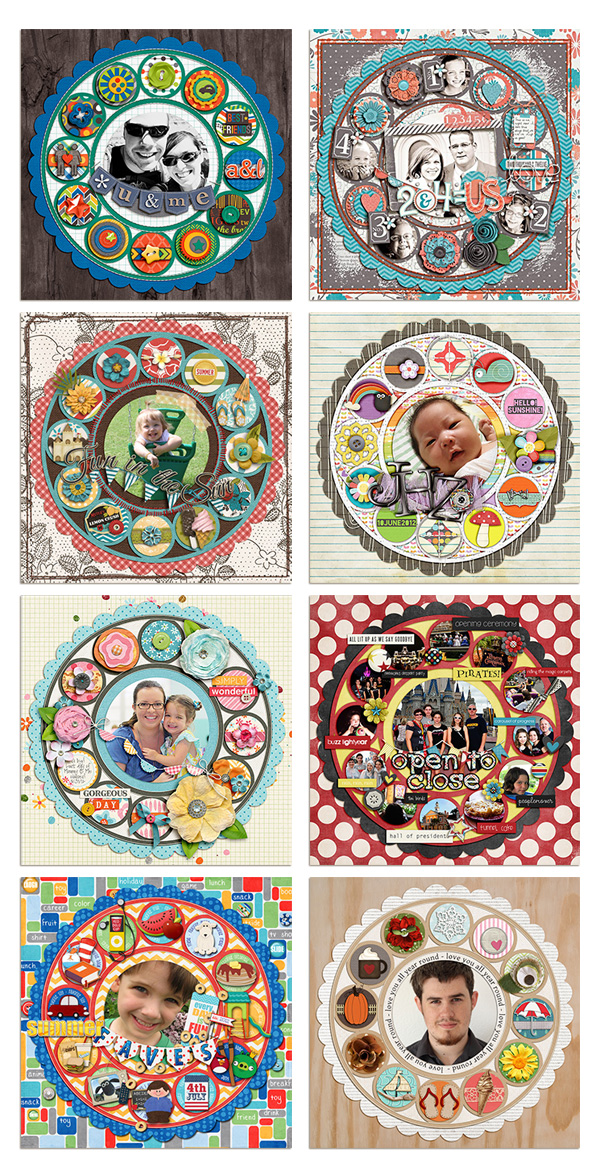 New Release Discount: SAVE 20% thru Saturday
As always, Sweet Single No. 1: In the Round is 20% OFF thru Saturday at Sweet Shoppe Designs.