Happy week-after-Thanksgiving everyone! Since Thanksgiving marks the official start of the holiday season around here, I figured it was high time to get on it and share the foundation pages for my 2012 Holiday Faves Mini Album.
If you're new to Holiday Faves, Holiday Faves is my not-so-daily hybrid twist on Ali Edwards' ever-popular December Daily holiday album. After three failed attempts at December Daily, I decided last year that the dailyness of it simply didn't work for me and since I'm a fan of capturing faves, it seemed only natural to capture that same magic with my holiday album by documenting my top ten favorite things from the holiday season.
And well, it worked! Not only did I actually complete my Holiday Faves mini album last year but I loved the result so much, I'm doing it again this year. Having a Faves-inspired hybrid mini album turned out to be the perfect companion for the holiday season and the type of traveling we do every year.
2012 Holiday Faves Mini Album Plan:
For this year's Holiday Faves mini album, I'm following the same format as last year with a few additional twists to keep it interesting. Here's a breakdown of my plan:
Same 5×7-inch hybrid mini album format using my Holiday Faves 5×7 Mini Album Templates Vol. 2 as the foundation for my design. This size is perfect for me because it's easy to travel with (being a child-free military family living far from home means we always travel for Christmas) and it saves trees since I can print two 5×7 pages on a single sheet of 8.5×11 paper.
Foundation of the album printed and ready to go ahead of time – This is a trick Ali Edwards highly recommends for December Daily and I have to agree with her. Having the design foundation of your album ready to go is KEY to getting the album finished. It takes away the number of design decisions you have to make during the busy holiday season and it frees you up to focus on capturing stories and photos instead. If you try to do all of that at once, I guarantee you'll get overwhelmed and stressed out which is not fun. This is very much a case of where a little planning goes a long way.
A mix of Holiday Faves & Themed journaling cards – This is the biggest change from last year. Last year I documented only my top ten favorite things from the holiday season which, while I loved that, I found I missed capturing some of the broader holiday themes as well, like our decorations, music, traditions, etc. So this year I've included a mix of journaling cards: 10 numbered Holiday Faves cards and 10 general holiday-themed journaling cards. My hope is that by including the more general themed cards, I can use the 10 faves to capture my absolute favorite mini moments from the season. I'm a little worried about the additional work I'm adding to my album, but I figure if I use all the themed cards then great and if I don't, that's fine too.
Handwritten journaling – Last year I wrote all of my journaling by hand and I plan to do the same this year. Believe me, I would much rather use my handwriting font instead because it's so much prettier, haha, but this is a case of not letting the perfect be the enemy of the good. Capture my favorite stories in the moment trumps all and that's not going to happen if I have to pull out the computer and print each time, especially when we're traveling. So this is the best compromise.
Photos printed at home and added later – This year we'll be traveling to California for Christmas so my plan is to print my photos at home up until the point when we leave and then I will finish adding photos, etc once we get home in January. This is what I did last year and since I already had all the stories written down, it made the process really quick and easy.
A mix of digi & paper supplies –  For my album I'll be using a mix of digital scrapbooking products I already know and love as well as a few paper scrapbooking bits & pieces thrown in here and there. For my foundation pages, I used a mix of these four digital scrapbooking kits from my favorite Sweet Shoppe designers: A Lot Like Christmas by Zoe Pearn, Christmas Countdown by Zoe Pearn & Kristen CB, Tis the Season by Zoe Pearn, and Christmas Dearest by Mari K.
A fun fact, A Lot Like Christmas is a bit of a kit request from me as Zoe designed it based off a mood board I made for my Holiday Faves album. I wanted something with a color scheme that was modern and not too traditional with bold patterns, lots of kraft, all with a bit of a whimsical feel to it. And Zoe totally nailed it! I love how it turned out – the chevron/kraft/apple green/teal-y blue combo is my favorite – and best of all it prints beautifully.
Speaking of printing, let's get to some printed Holiday Faves foundation pages shall we…
My 2012 Holiday Faves Foundation Pages
Here's a look at my cover page. Right now it's just printed card stock but I plan on adding a thicker chipboard cover as well to make the album a bit more sturdy. This page will then become the first page inside the album.
On the back of the cover page I included an additional themed journaling card as intro page. The "Holiday Manifesto" wording comes from Shimelle's Journal Your Christmas class. Over the right page I included a Hambly overlay. I have a mix of Hambly and ink-jet printed overlays sprinkled throughout the book to add a little texture to it. I love seeing the pages through the overlays since it becomes kind of like a mini sneak peek of what's to come in the album.
Here's what the accent page looks like when you turn the overlay…
Here's my first Holiday Faves numbered journaling card:
I purposely designed the themed cards and the faves cards to look a little different. I used a kraft background for the faves journaling cards and white card stock for the themed cards and then switched up the title colors: red & white for the faves, green and grey for the themes. I like that it keeps them similar but different enough that they stand out. The blank page on the left side will be for a photo.
On the back of the Holiday Faves journal card is space for another photo:
It's hard to tell from the image but the paper on the right page is actually an embossed paper so it has this awesome raised hexagon pattern on it. I loved the texture it adds to the hybrid album. Not sure what I'll do with that page yet – I may add another photo or I may add some embellishments and just use it as an accent page.
Here's a look at a few of the foundation & accent page combos. Last year I used these foundation pages to hold memorabilia or additional photos:
Because I printed all my pages on double-sided paper (I used Epson's Premium Presentation Matte Double-Sided paper since it's a heavier weight than single-side and therefore more sturdy), I have quite a few blank pages and spreads in the album like this:
For now I'm choosing to leave them blank figuring I will either add photos, memorabilia or patterned paper to them as I put the album together, or if I end up not needing those pages, I can simply glue the two blanks together to make a single page. Plus this gives me more flexibility if I end up needing to move pages around.
I did the same thing last year and it worked out really well. It provides enough of a structure for the album while still giving me flexibility to adapt the pages to my stories as I go.
Here's another accent & foundation page combo. The paper on the right is from an American Craft's paper line by Amy Tan and the overlay is an ink-jet transparency I printed at home:
Here's one of the themed journaling cards that comes with the templates. The music note overlay on the left is included too:
Over some of the journaling cards I added a transparent overlay figuring I will add in a full-page 5×7 photo to go behind it:
At the end of the album I also added an additional themed journaling card for Christmas Day:
If you want to customize any of your journaling cards like I did using the templates, I included a PDF with names and links to the free fonts I used in the template download. On the subtitles, I also added a small 2 pt stroke to give the text a little extra weight so you may want to do that as well.
Here's a look at all of the pages in my album: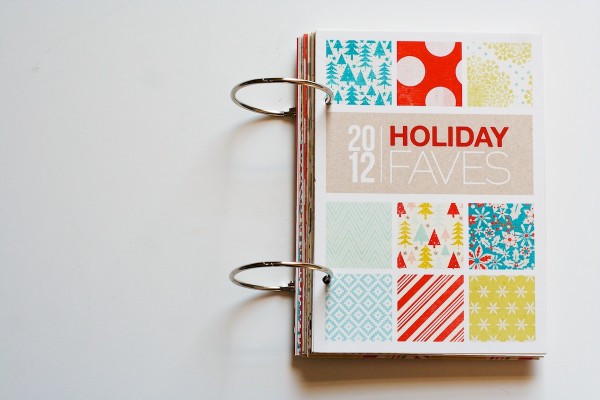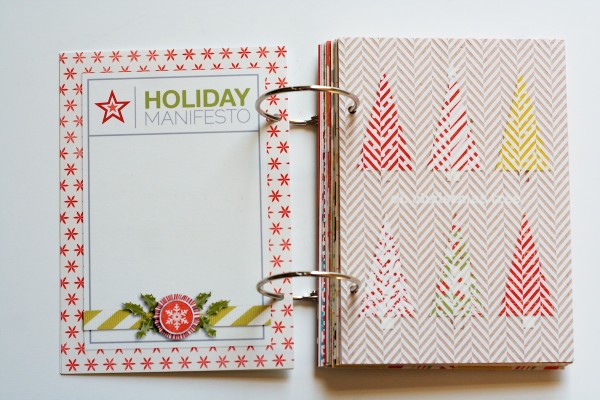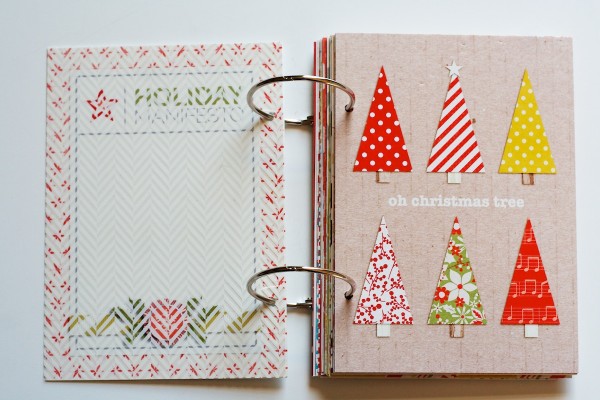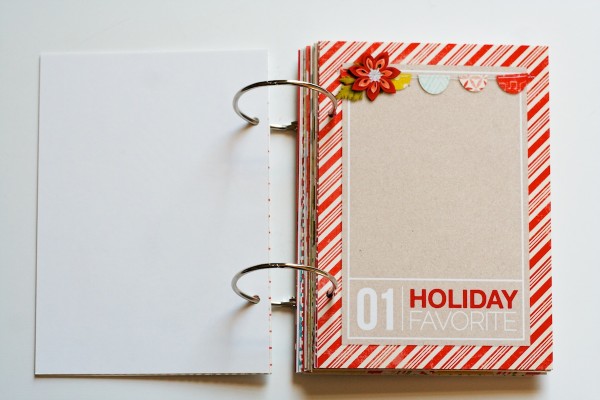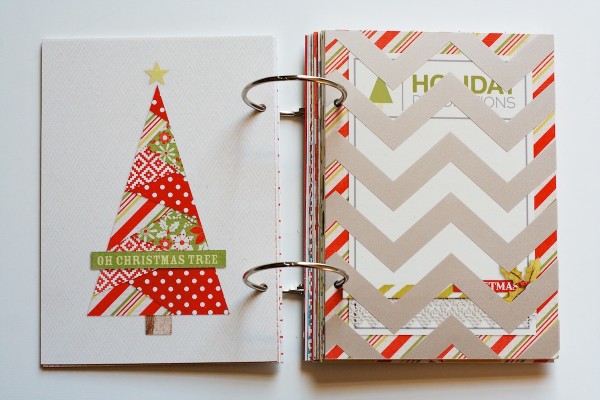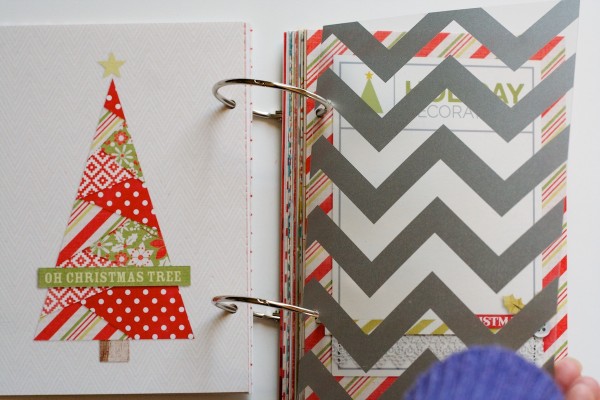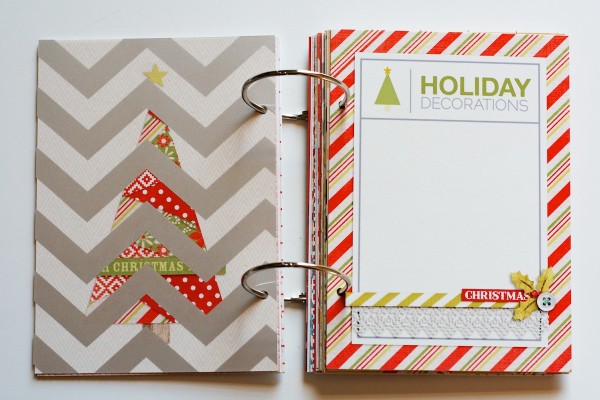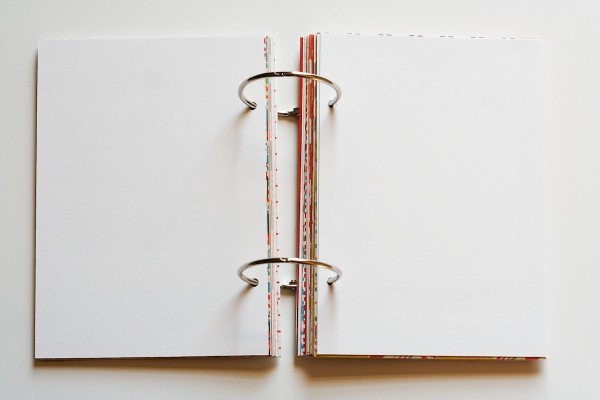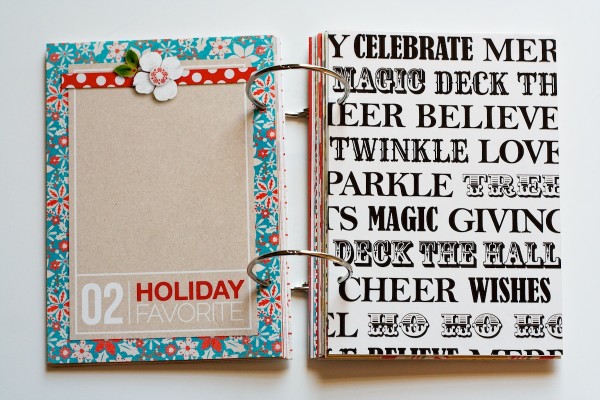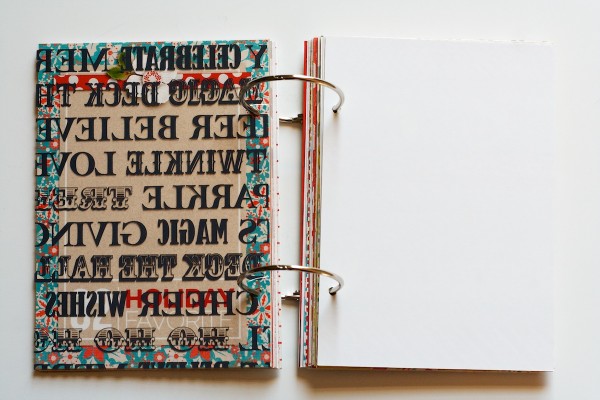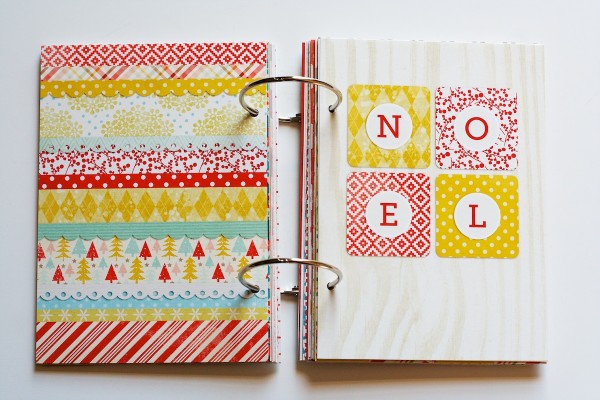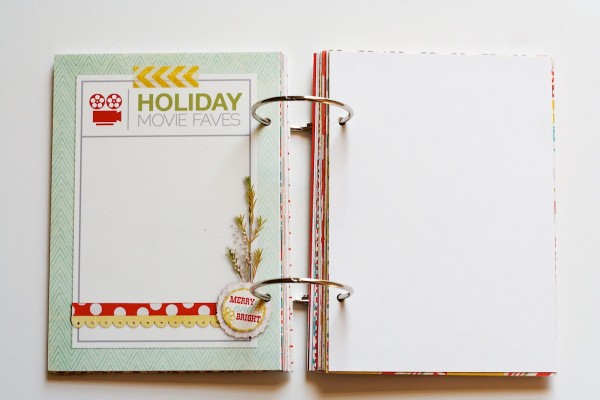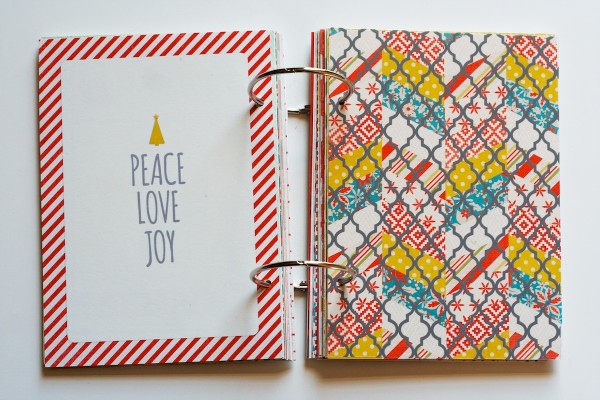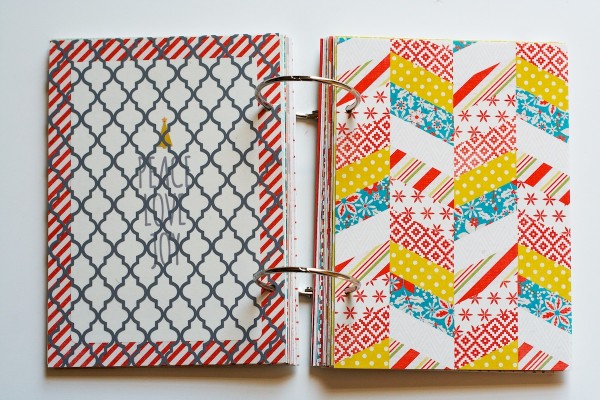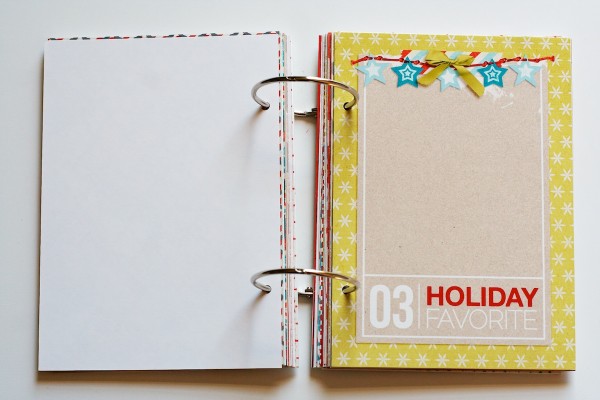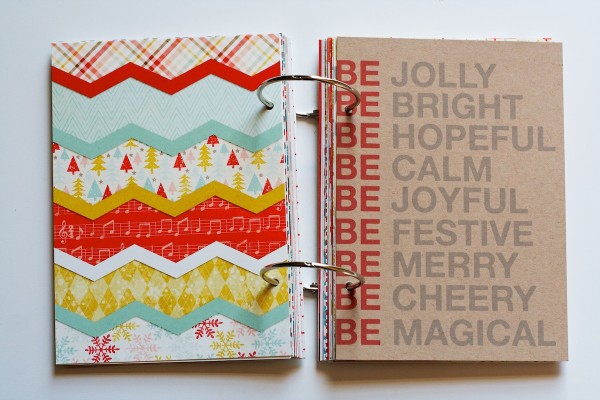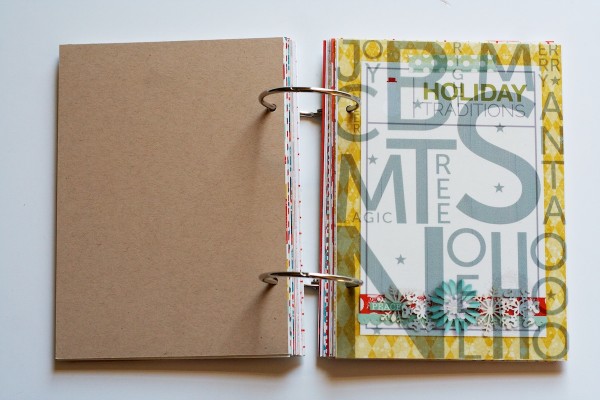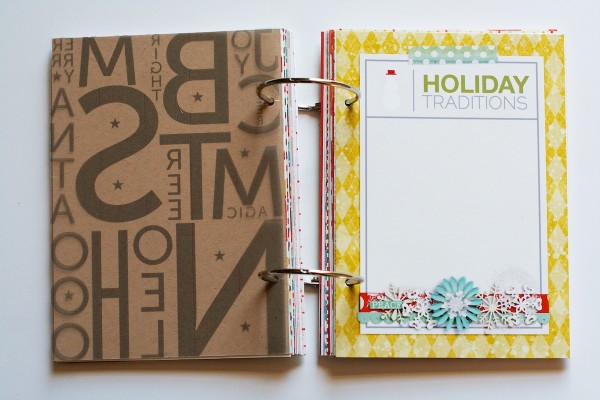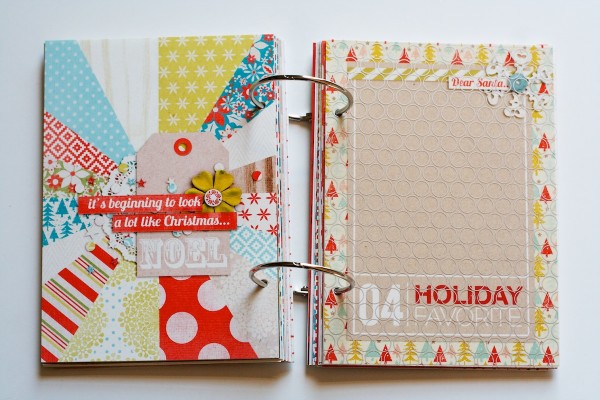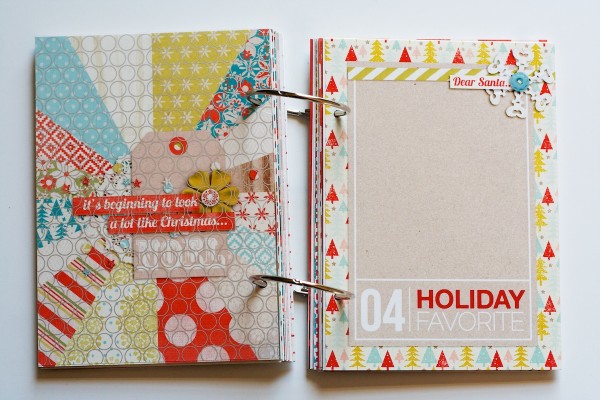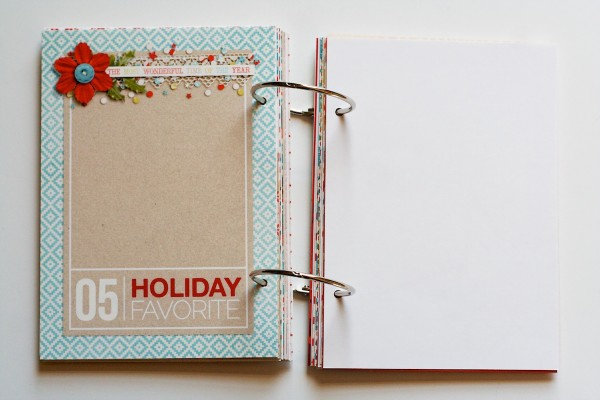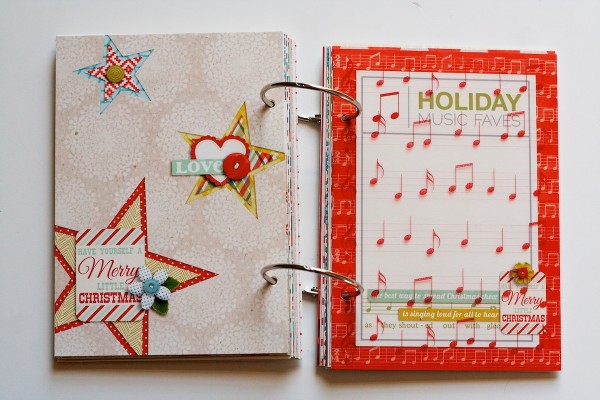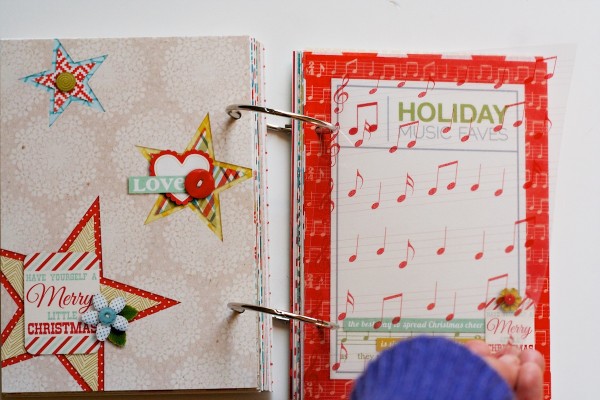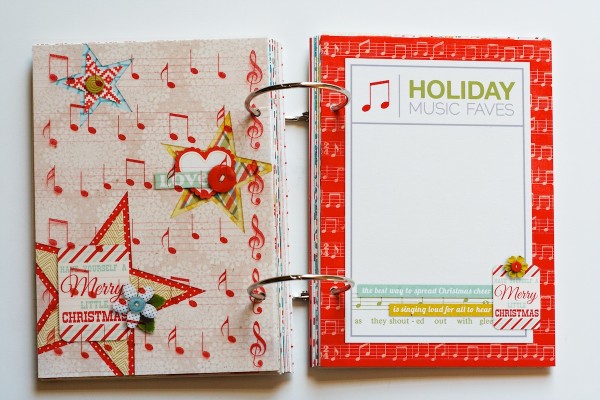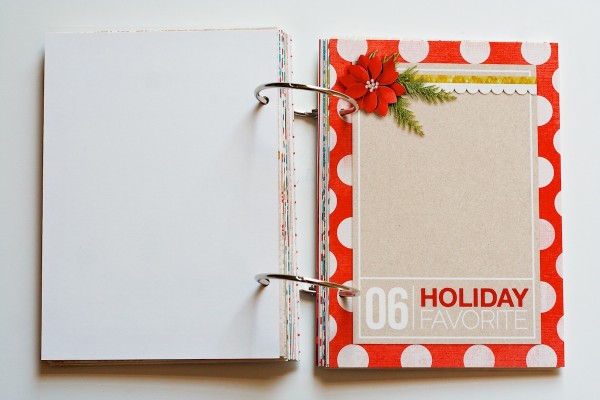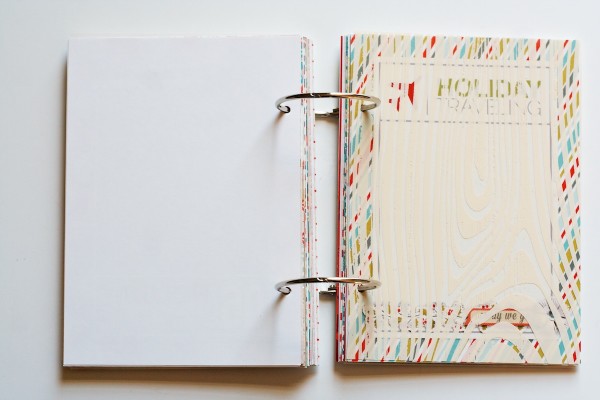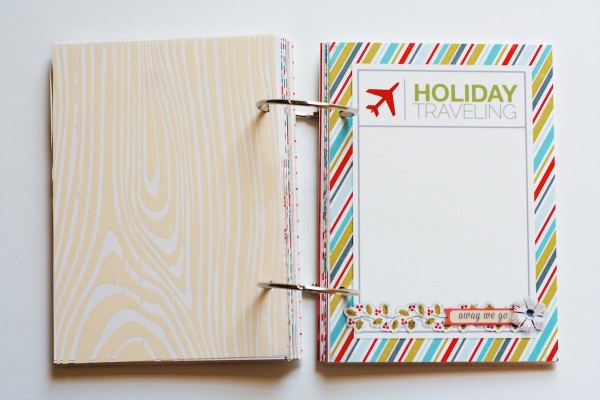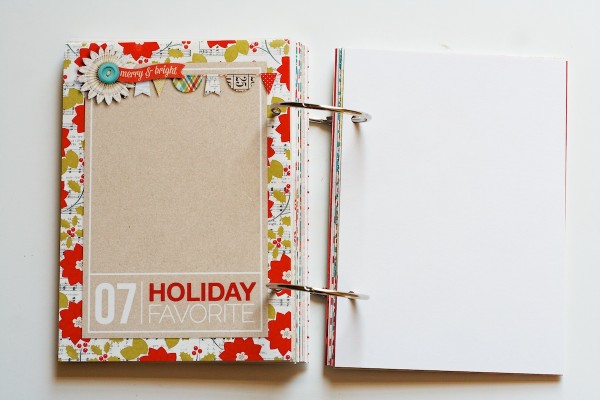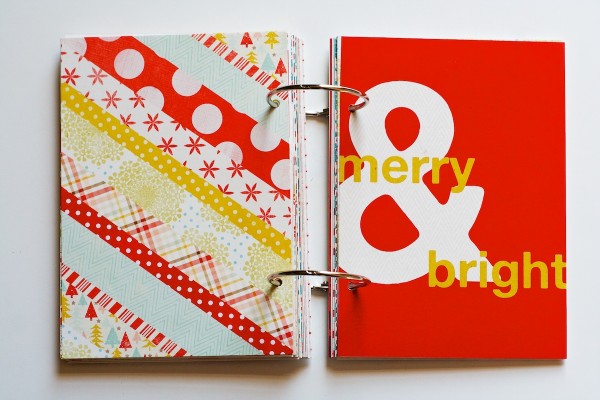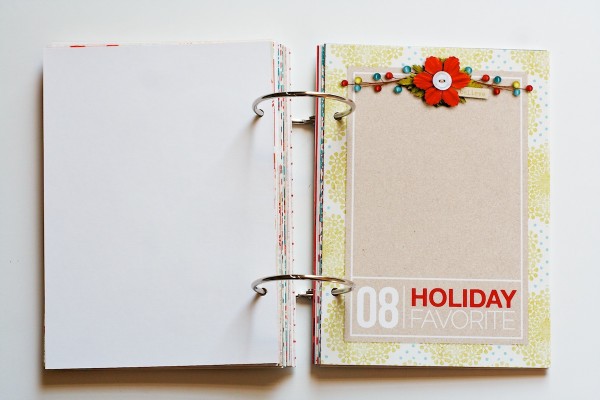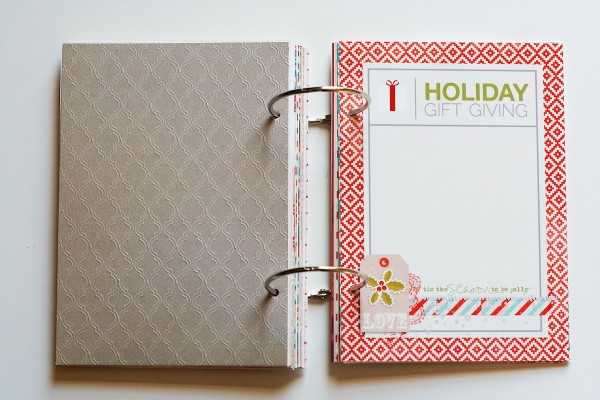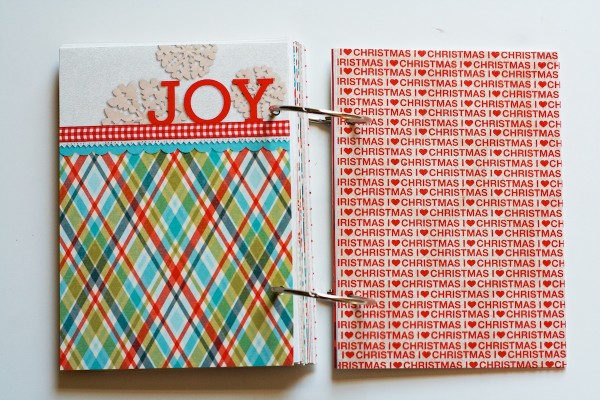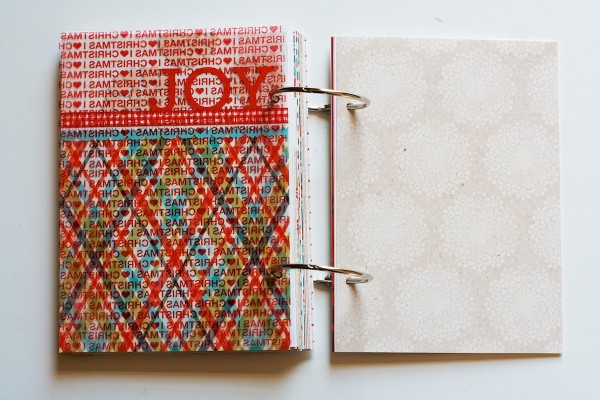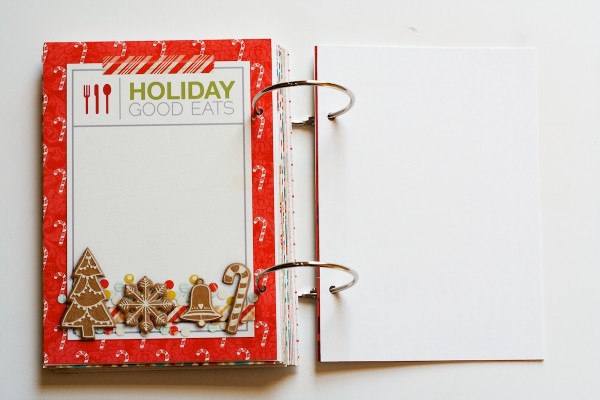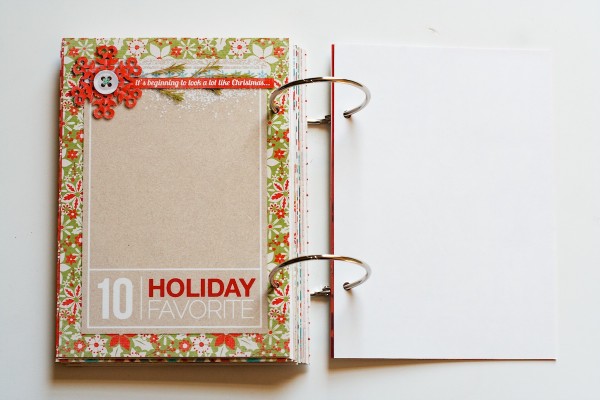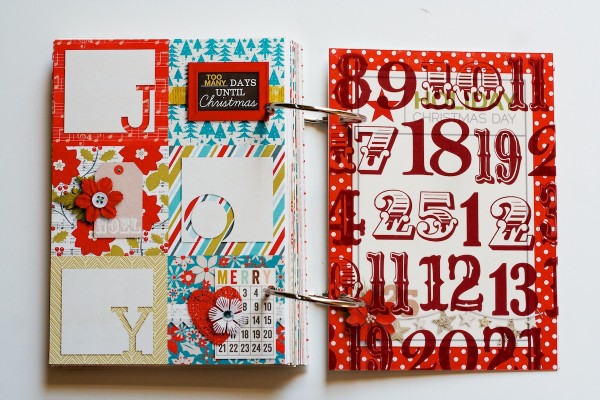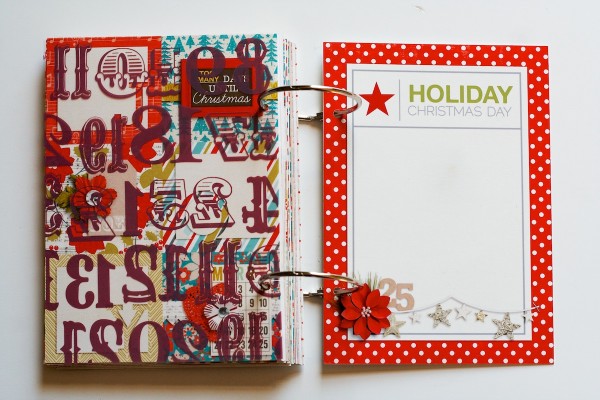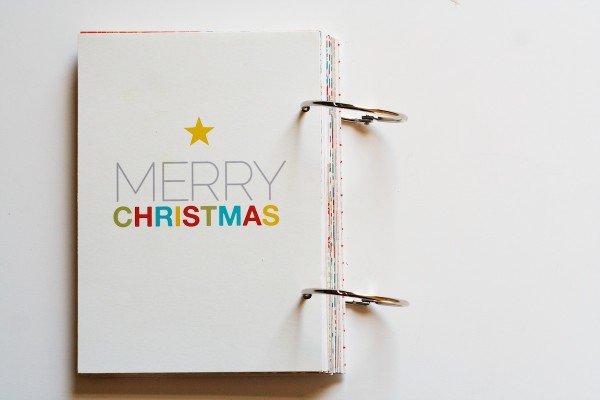 One thing that's key to remember when building your Holiday Faves foundation is that it's just that: a foundation! So don't stress about it being perfect or choosing the "right" kits or products (because we all know with digital the options can be practically endless). Just remember this is just the beginning stage and the real magic will happen once you start adding photos and stories and bits & pieces of life into your album.
So what about you? Do you have your Holiday/December Daily album foundation pages all ready to go? Are you getting excited to start documenting yet? I'd love to see what you're up to so feel free to link me up to your pages in the comments!
Psst…want to make your own Holiday Faves-style album? Pick up the 2012 Holiday Faves 5×7 Mini Album Templates here.