It's Goal-tastic Layered Templates
Price: $7.99
The start of a new year means new dreams, new goals and my personal favorite, new projects!
In no time this goal-tastic set of digital scrapbooking templates will have you capturing all your favorite year-long projects including: Project 365, Project Life and Photo-a-day, One Little Word and your goals and dreams for 2012.
Included in this layered template set are three 12×12 layered digital scrapbooking templates and like all NettioDesigns templates, these templates feature my signature clean & modern layered paper-lovin' style as well as unique details that will guarantee your layouts easily stand out from the crowd.
It's Goal-tastic: 2012 Goals
Whether you call them resolutions or goals, we all have hopes and dreams for the new year. But how often do we actually remember them? This template makes capturing your goals quick, easy and fun thanks to the bold paper blocked design, layered details and room for photos and plenty of journaling.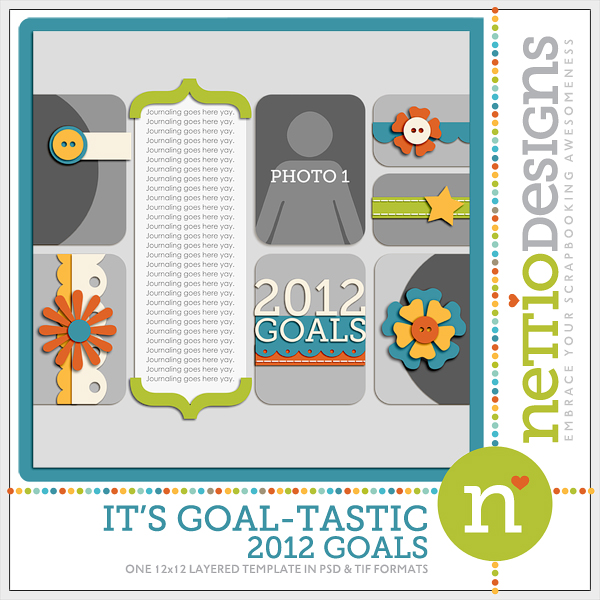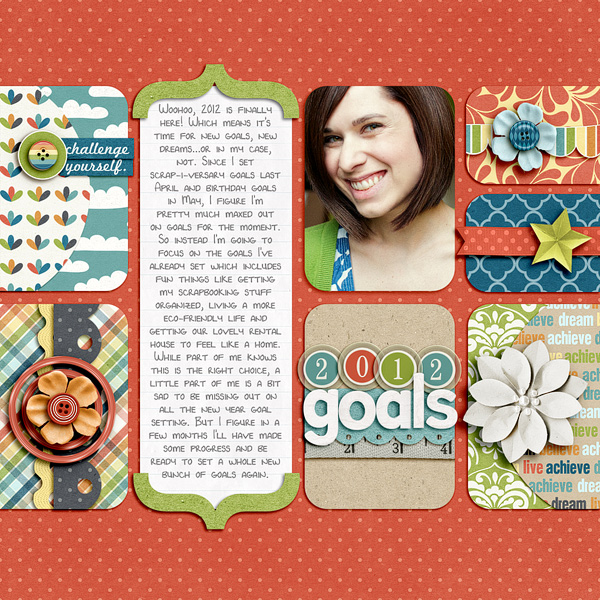 It's Goal-tastic: Project 365
Based off my own layouts from my Deployment 365 Project in 2009, this photo-friendly template features room for up to seven photos and two paper accent blocks, all of which can be transformed and rotated to create a variety of photo sizes and layouts.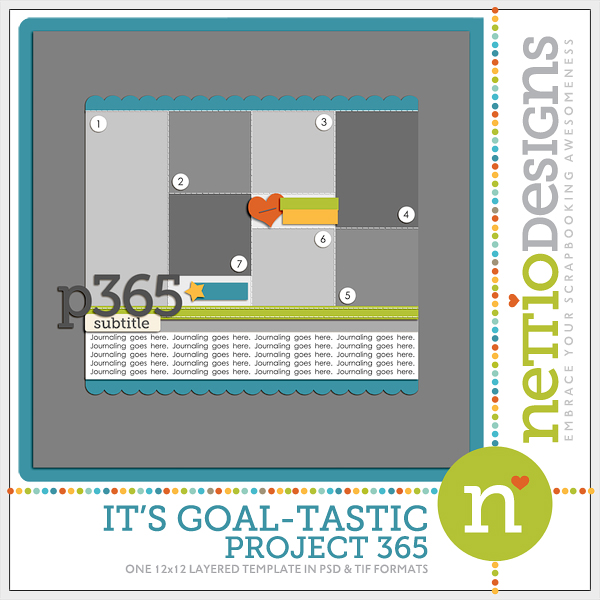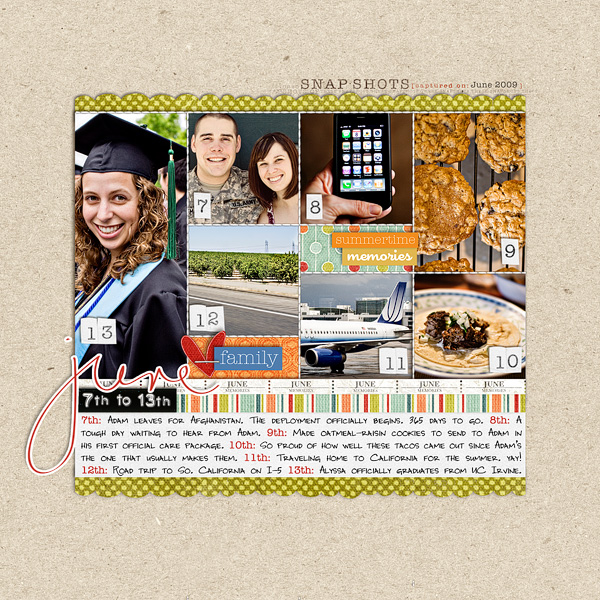 It's Goal-tastic: One Little Word
What better way to capture your One Little Word for the year than by scrapbooking it? This template is the perfect starting point for sharing your favorite words, conversations or other text-heavy stories. In addition to including plenty of space for your journaling, this template features layered papers and elements and unique cut-out design sure to make your page pop.
This template features Inner Shadowing layer styling to give the effect of paper cutouts: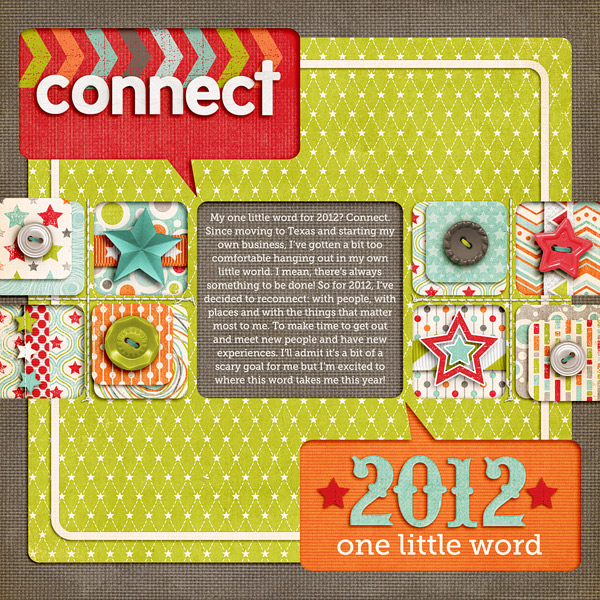 What makes NettioDesigns templates extra special?
I'm a scrapbooker first, template designer second which means each template design has been personally scrap tested by me. I KNOW these templates will make your memories look awesomely amazing because I've done all the detailed design and shadowing work for you!
As with all NettioDesigns templates, these templates can be used over and over – just add new photos, papers and embellishments for a fun new look each time you use them.
Once you check out from the shoppe, you'll receive a download file containing three 12×12 inch layered templates in both .psd and .tiff formats. All templates include basic drop shadows which can be easily customized or removed.
So what are you waiting for? Get started scrapbooking your favorite memories today!
Price: $7.99