Summer is here which means sunshine-y days, summer fun and well…not a whole lot of time for anything else, especially if your kids are home from school.
So what's a tech-lovin' memory keeper to do?
Well you could allow this year's summer memories and photos to languish on your hard drive hoping for the day inspiration strikes and you magically "have time" to do something with them or…
You could join me this year in creating a super awesome mini album featuring your top ten favorite things about this summer!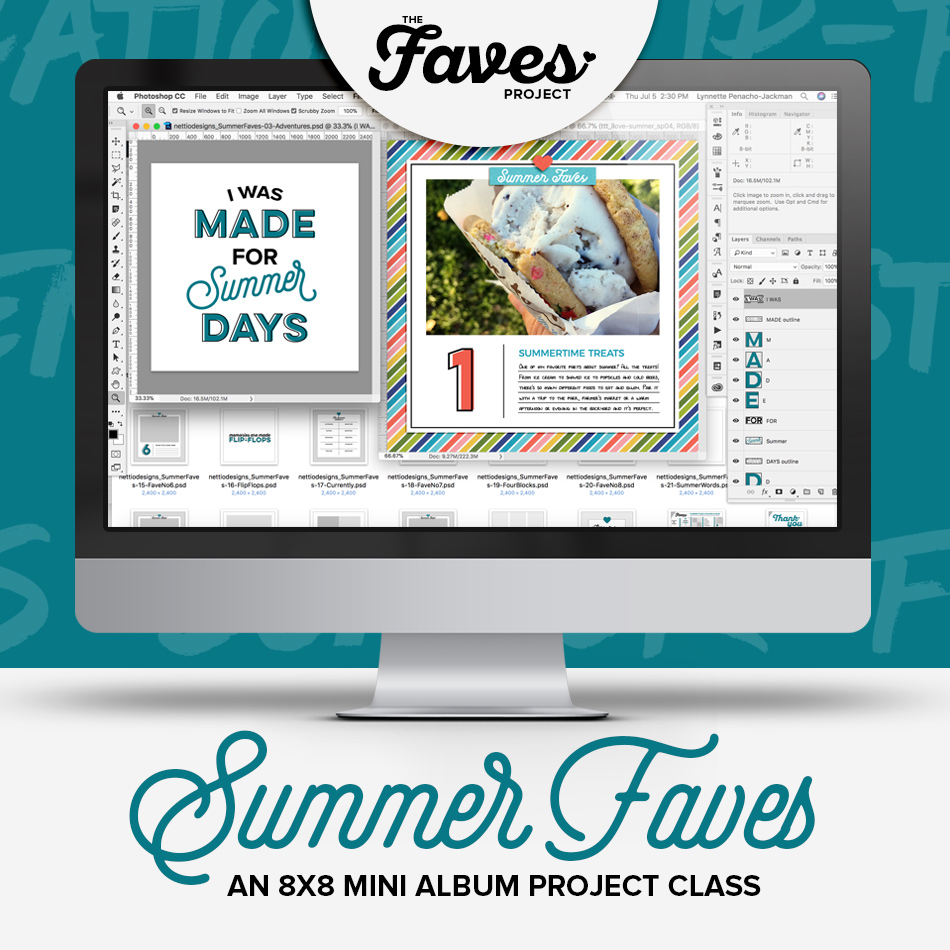 That's right, the Summer Faves are here!
Registration for the Summer Faves 2018 Mini Album Class is NOW OPEN!
If you're ready you can click this link below to sign up or scroll down for more details.
Sign up for Summer Faves here!
Born out of my love for Holiday Faves, Summer Faves is my solution for creating a mess-free, stress-free summer scrapbooking mini album.
No more worrying about capturing every detail or getting behind, the focus here is simply on capturing your top ten favorite things from the summer, using all the digital scrapbooking supplies you already know and love.
When you sign up you'll get a set of exclusive 8×8-inch mini album templates as well as access to the Summer Faves mini album class which includes accountability, inspiration and so much more!
Here's a look at this year's Summer Faves 2018 8×8-inch templates: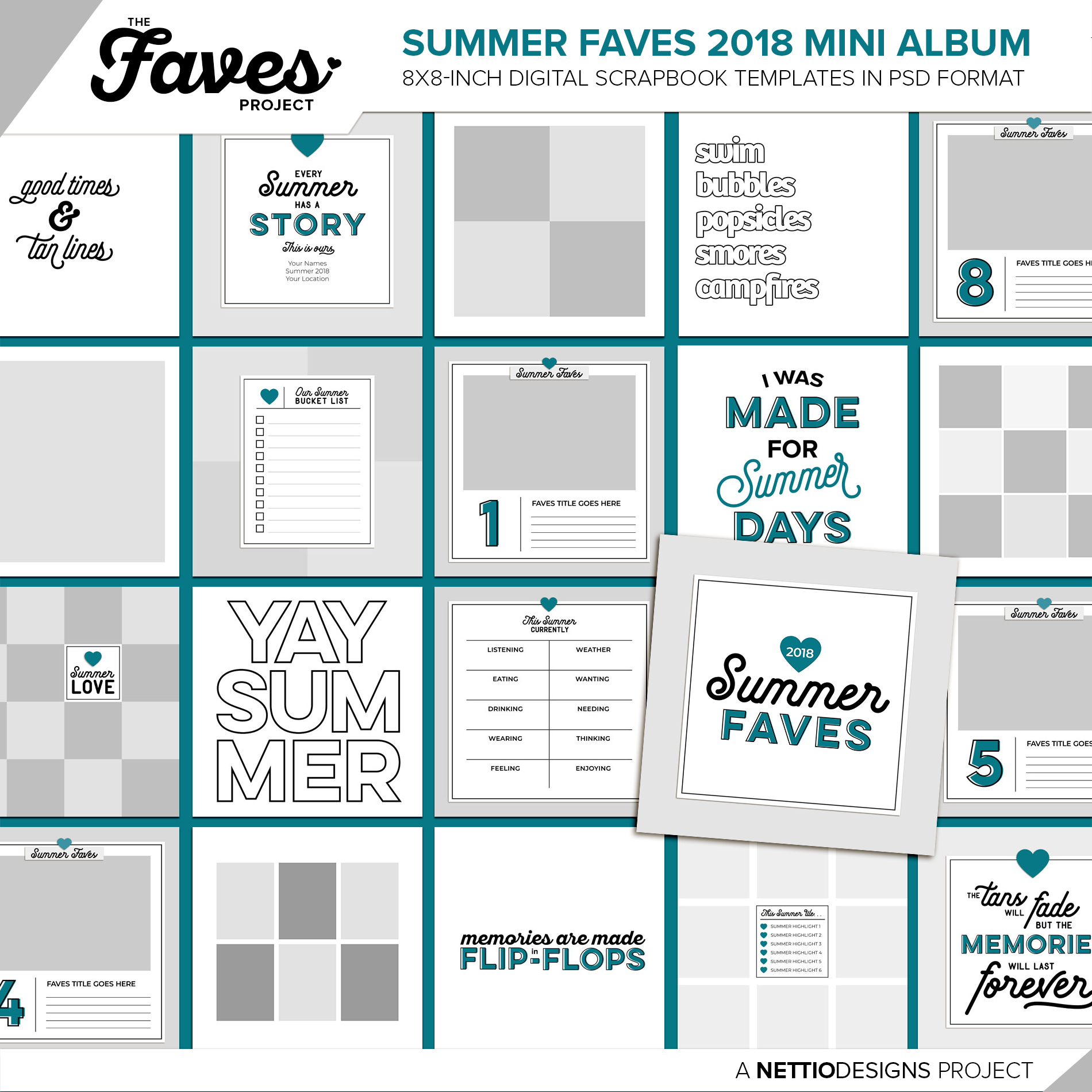 And here's a look at the pages in action…just picture these pretty pages with all of YOUR summer adventures!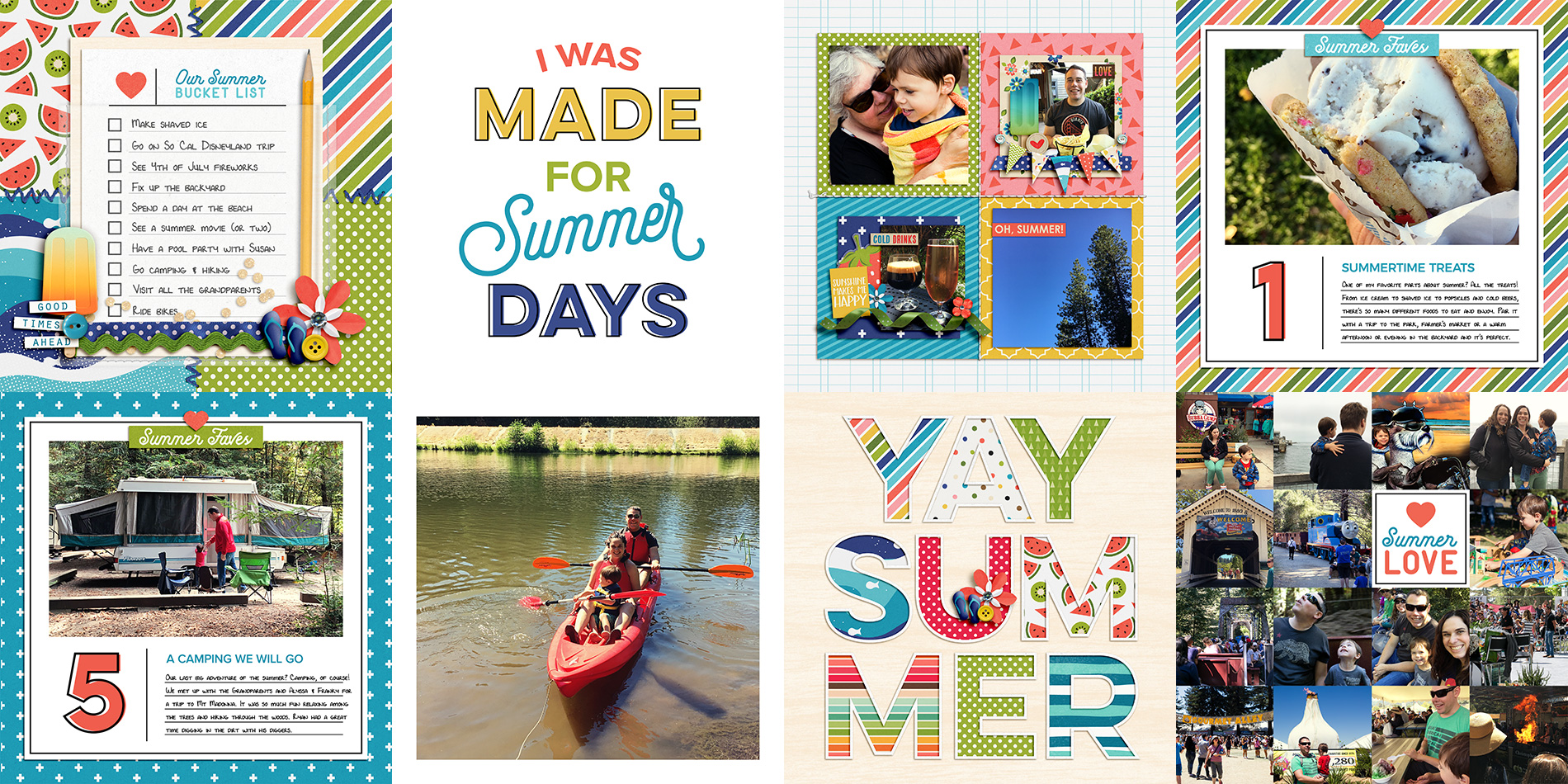 Registration for Summer Faves 2018 is now open and will close on Monday, July 9th. Class will begin Tuesday, July 10th and go through Thursday, Aug 30th.
Summer Faves is one of my favorite projects so I hope you'll join me on this summer scrapbooking adventure!
SIGN UP FOR SUMMER FAVES HERE!
Don't forget registration ends Monday, July 9th at 11:59 PDT and class begins on Tuesday, July 10th!