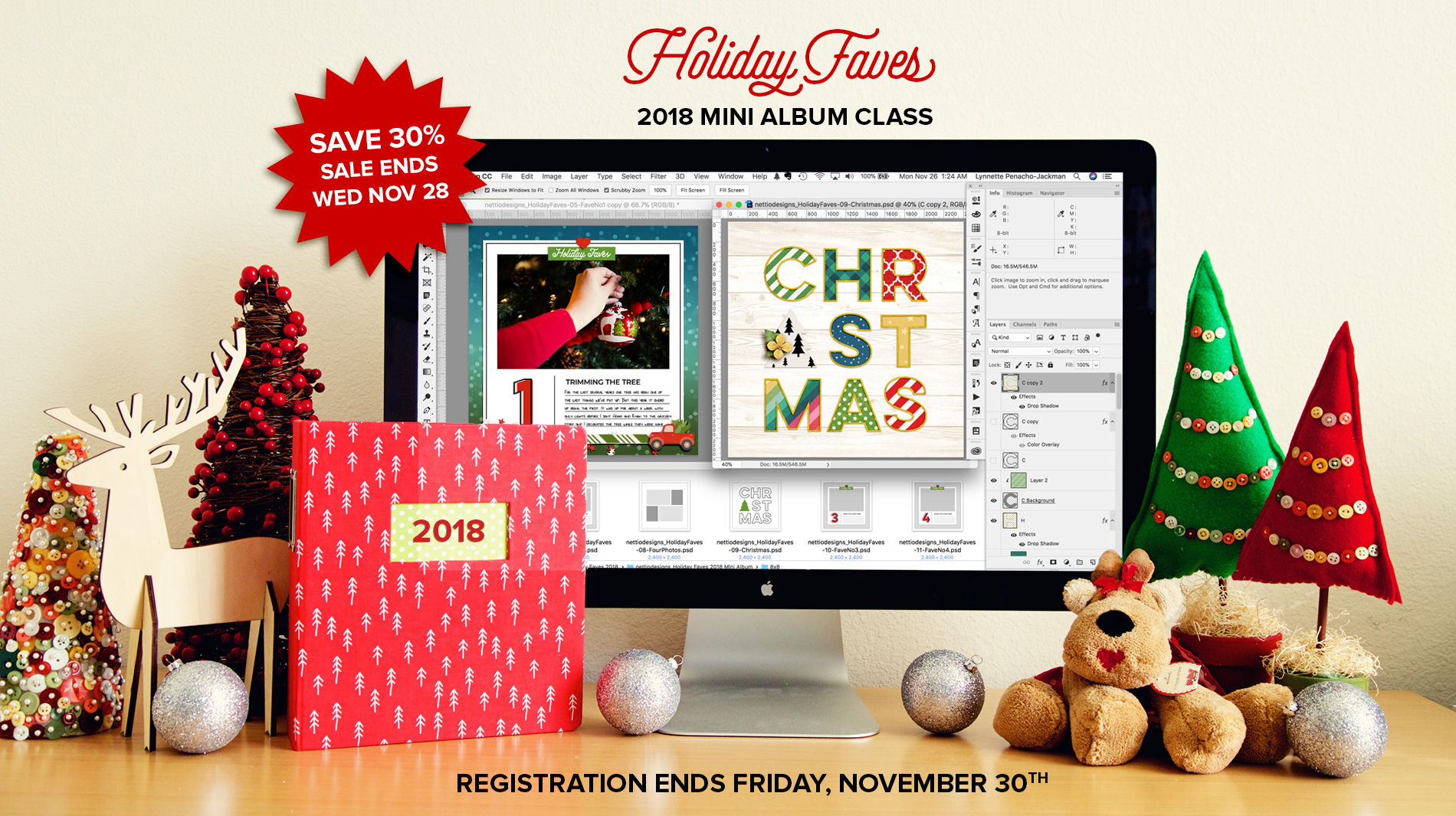 It's the most wonderful time of the year…Holiday Faves 2018 is here!
Learn more & sign up for Holiday Faves here!
Or scroll down for more details…
Holiday Faves is my solution for creating a stress-free holiday scrapbooking mini album.
No more worrying about capturing daily details or getting behind, the focus here is simply on capturing your top ten favorite things from the holiday season, using all the digital scrapbooking supplies you already know and love.
Like last year, when you purchase Holiday Faves 2018, you'll receive both 6×8 AND 8×8-inch template sizes for ONE price! This way there's no pressure to choose ahead of time and you can use whichever format works best for you. Hooray!
Here's a look at the Holiday Faves 2018 8×8-inch templates. This year's design matches both the Summer Faves & Fall Faves mini albums so if you completed them all, you'll have a nice little trifecta!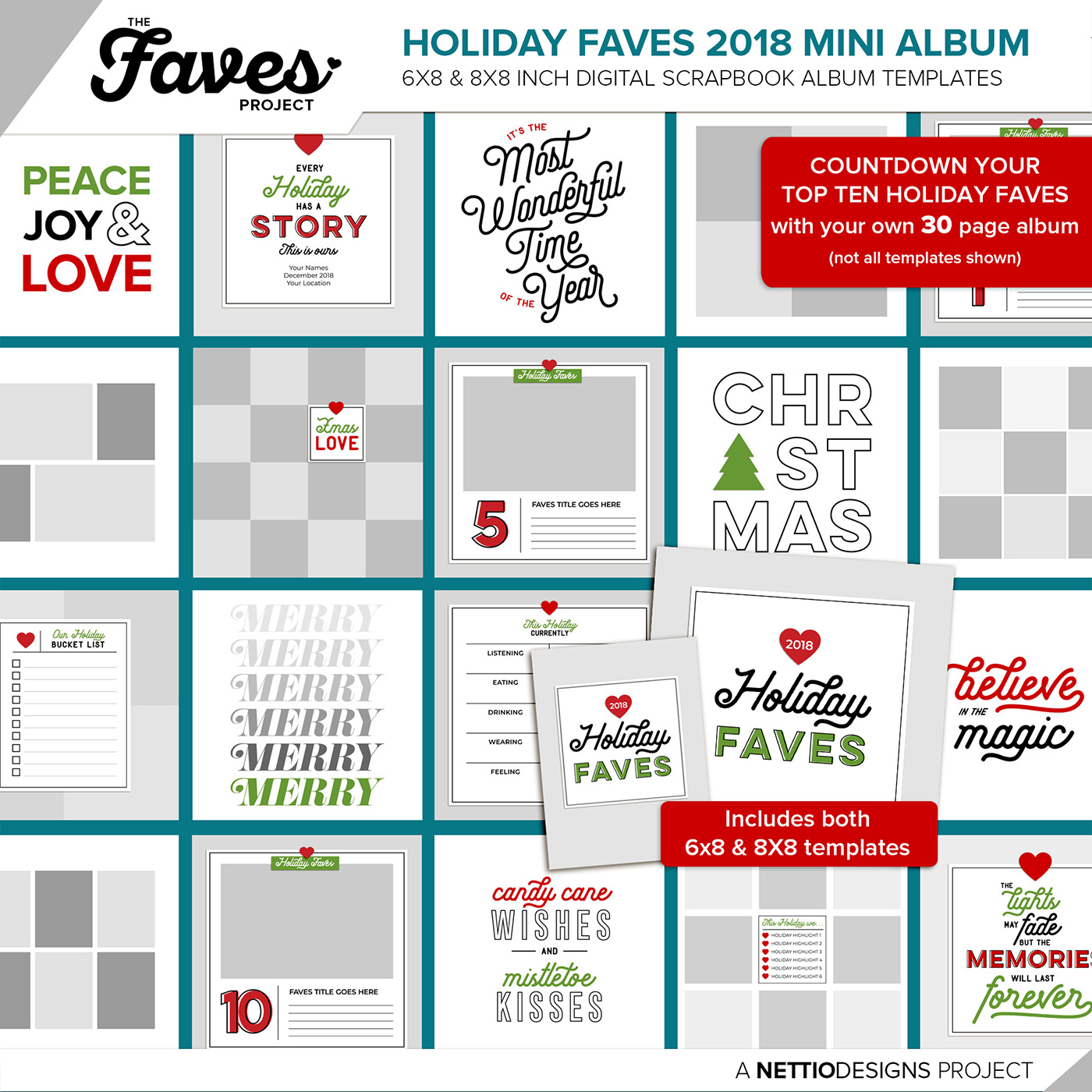 And here's a look at the 6×8 version of this year's templates. The majority of the designs are the same other than some pages have been tweaked to better fit the 6×8 proportions.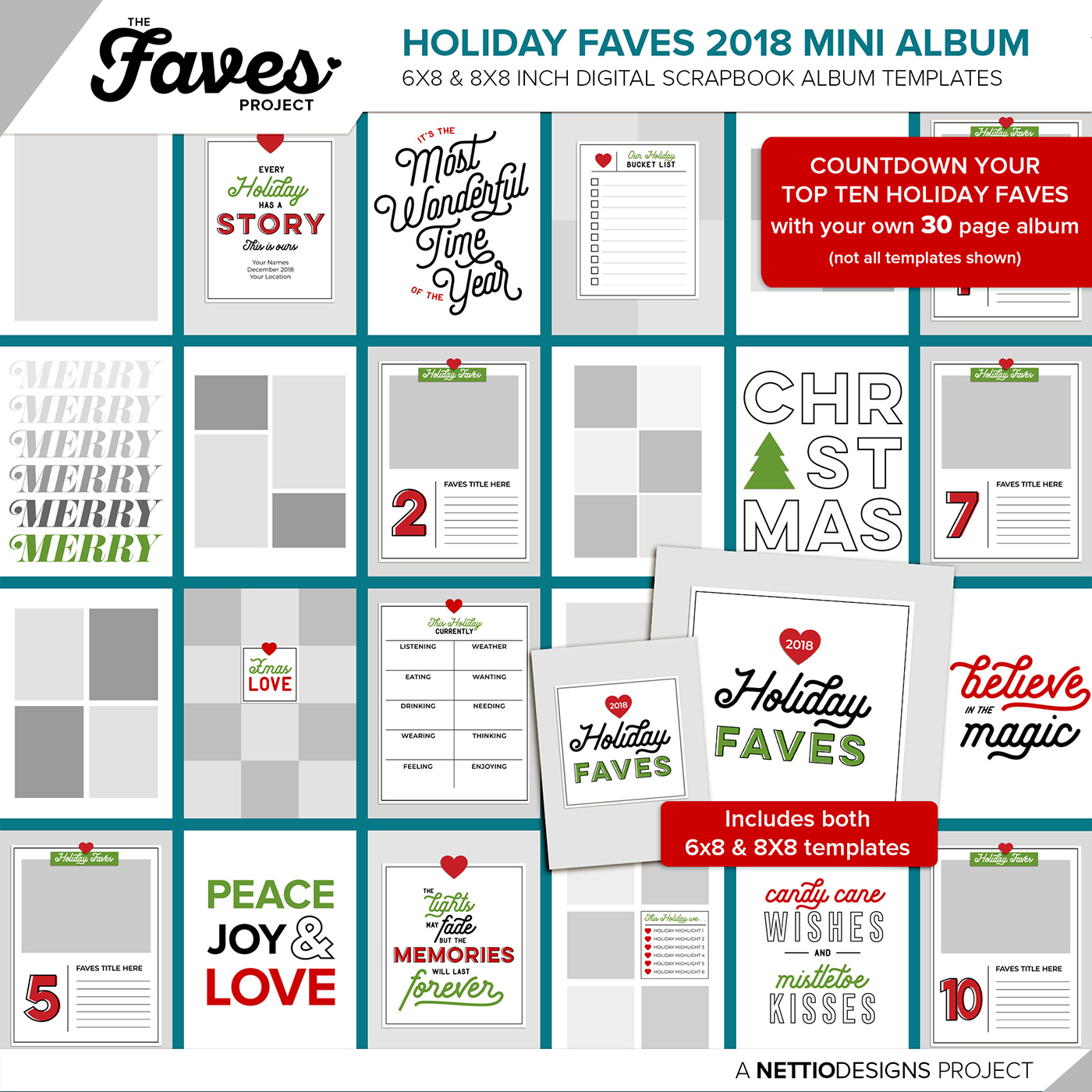 And here's a look at the Holiday Faves 2018 templates in action!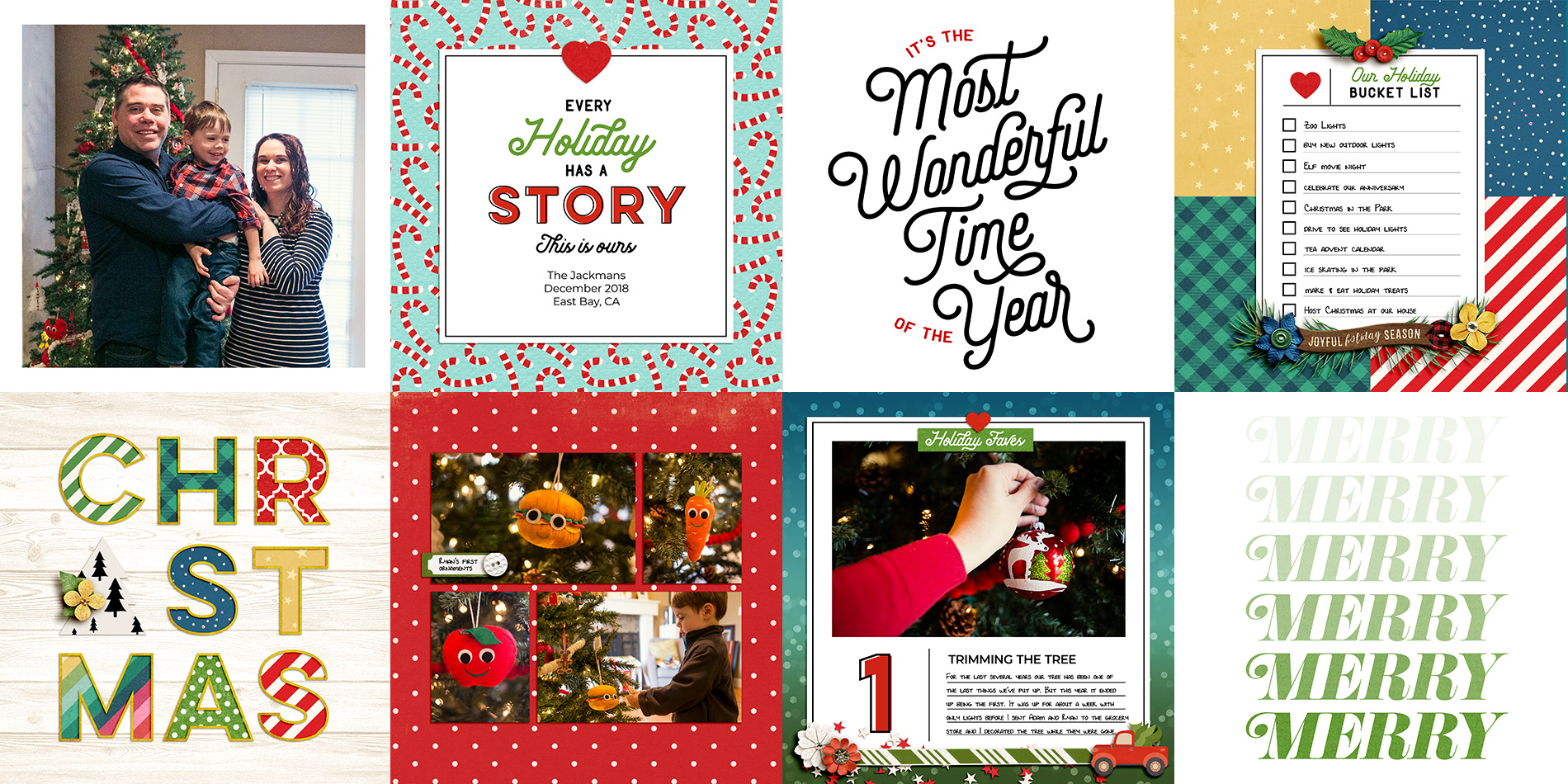 When you sign up for Holiday Faves 2018, you'll also get access to the Holiday Faves Planning Guide, the private Holiday Faves Facebook group and the month-long Holiday Faves Accountability Class which starts Monday, December 3rd and includes weekly goal-setting and inspiration to keep you on track all season long.
Registration for Holiday Faves 2018 is open now thru THIS FRIDAY, November 30th.
**And to celebrate, I'm offering the first-ever Holi-fave Sale! Get Holiday Faves for just $25 when you purchase by noon Eastern on Wed, November 28. No coupon code needed.**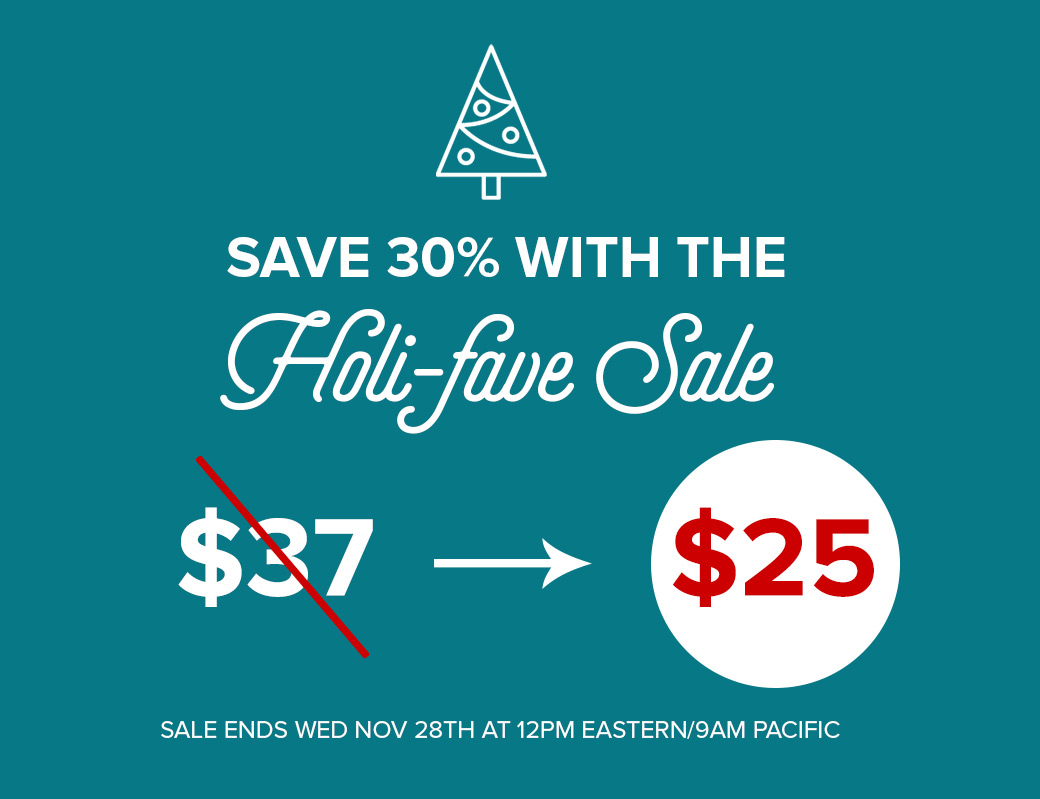 Holiday Faves is one of my absolute favorite projects of the year so I hope you'll join me on this holiday scrapbooking adventure!