Happy (almost) Digital Scrapbooking Day!
I am headed to Denver tomorrow for the Great American Beer Festival so I thought I'd kick off the DSD festivities a little early 🎉🎉🎉
This year I'm offering something I've never offered before: a sampler pack of the 2019 Monthly Faves Project that includes ALL nine templates released so far this year. If you've ever wanted to try the Faves or are just looking to expand your template collection, here's your chance to grab them for a fantastic price.
Buy the 2019 Monthly Faves Sampler here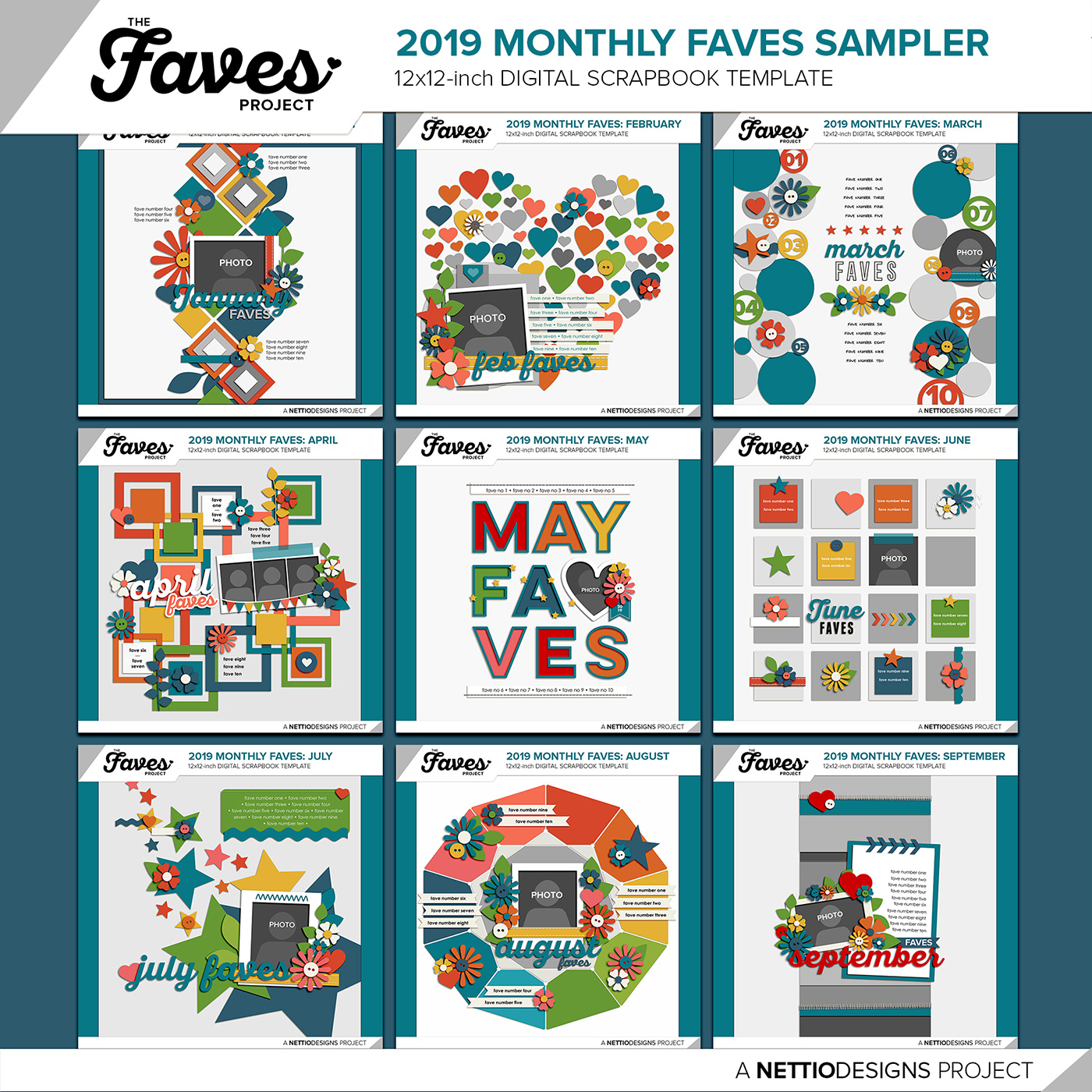 Here's a look at all nine of my Monthly Faves layouts from this year. This has become my favorite way to scrap my story – looking back at my top ten favorite things from each month is like opening up mini time capsule.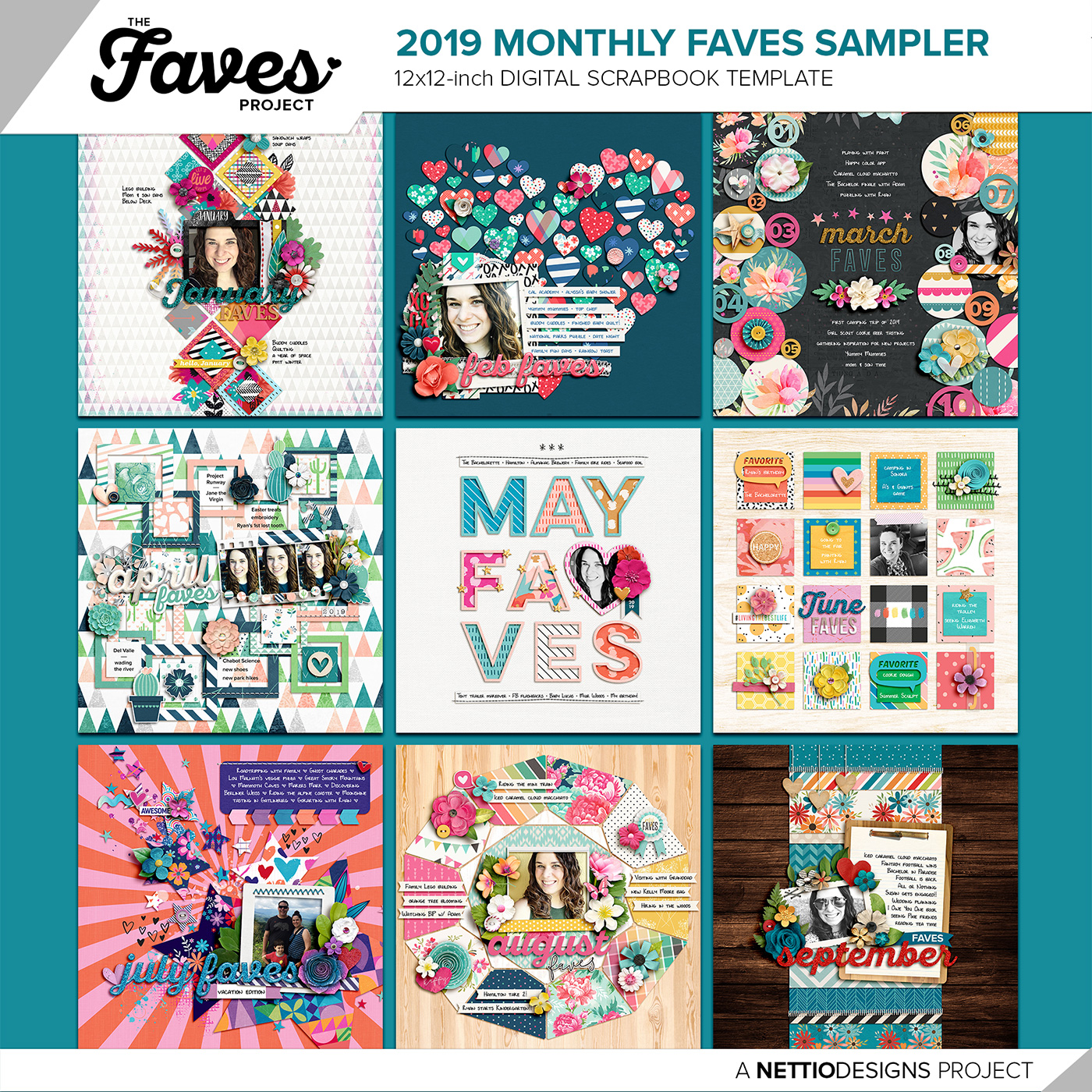 The 2019 Monthly Faves Sampler is $15 for all 9 templates and will be available through Monday, October 7th at noon Pacific.