Hello hello! I have exciting news for you…
Registration for the 2020 Monthly Faves is now open!
The Monthly Faves are my super simple way for getting more of YOU into your albums. And on this day of love, what better way to do that than by capturing who you are through what you love.
When you sign up for the Monthly Faves you'll get:
12 all-new Monthly Faves-themed 12×12-inch digital scrapbooking templates, a new one released at the end of each month
Access to a our private Faves Project community where you can download your templates at any time, share your layouts and connect with me and other faves-loving scrapbookers
Monthly email reminders letting you know when each template is ready for you
As soon as you sign up for the Monthly Faves, you'll receive a download link for the January Faves template as well as an email telling you how to join our private Faves community.
Here's a look at the January Faves template. This year I'm designing each template around a shape combo and this month's combo was circles + rectangles.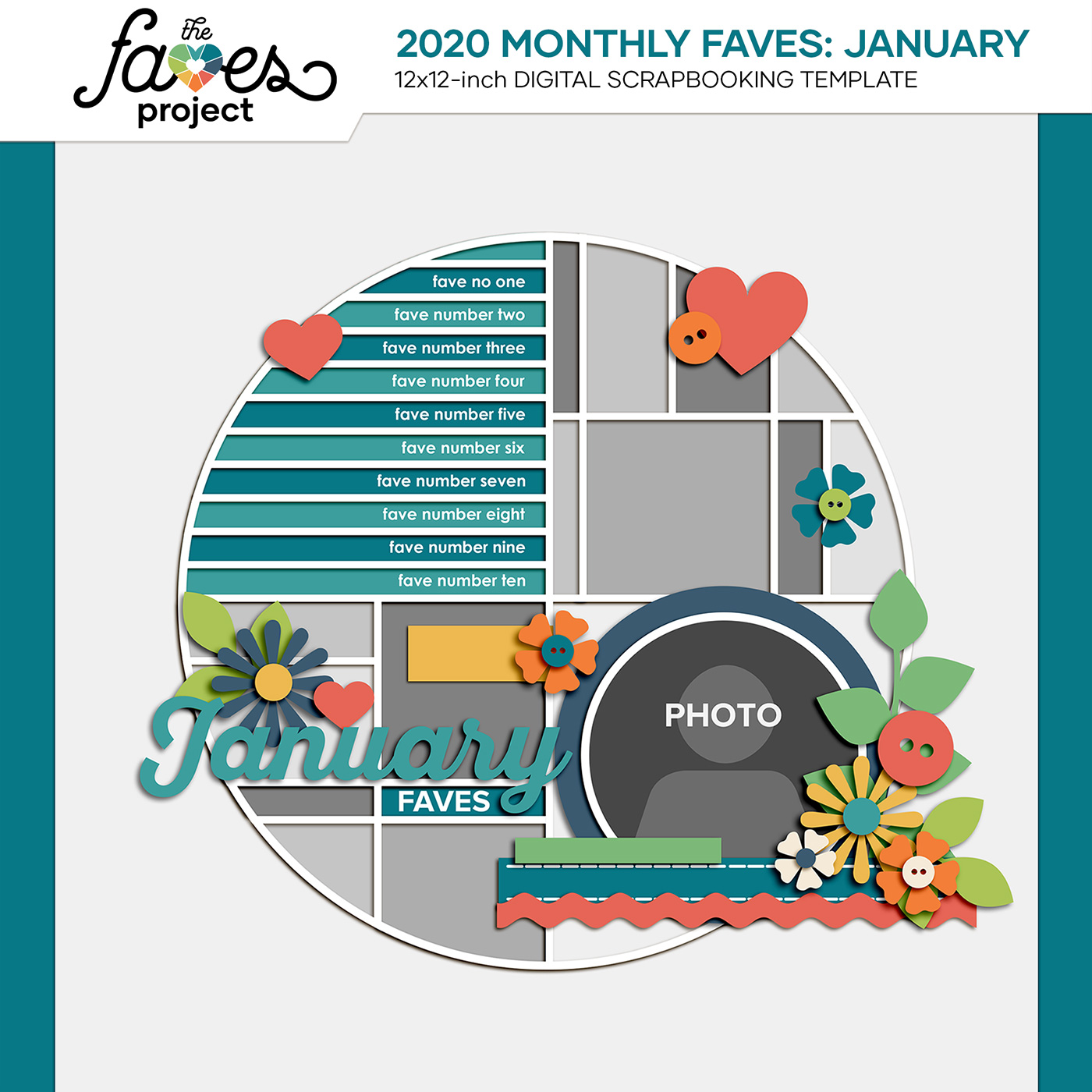 And here's a look at my January Faves layout. Part of the fun of the Faves is that I'm scrapping and sharing my work right along side you.
Ready to join the 2020 Monthly Faves? Click here to sign up.