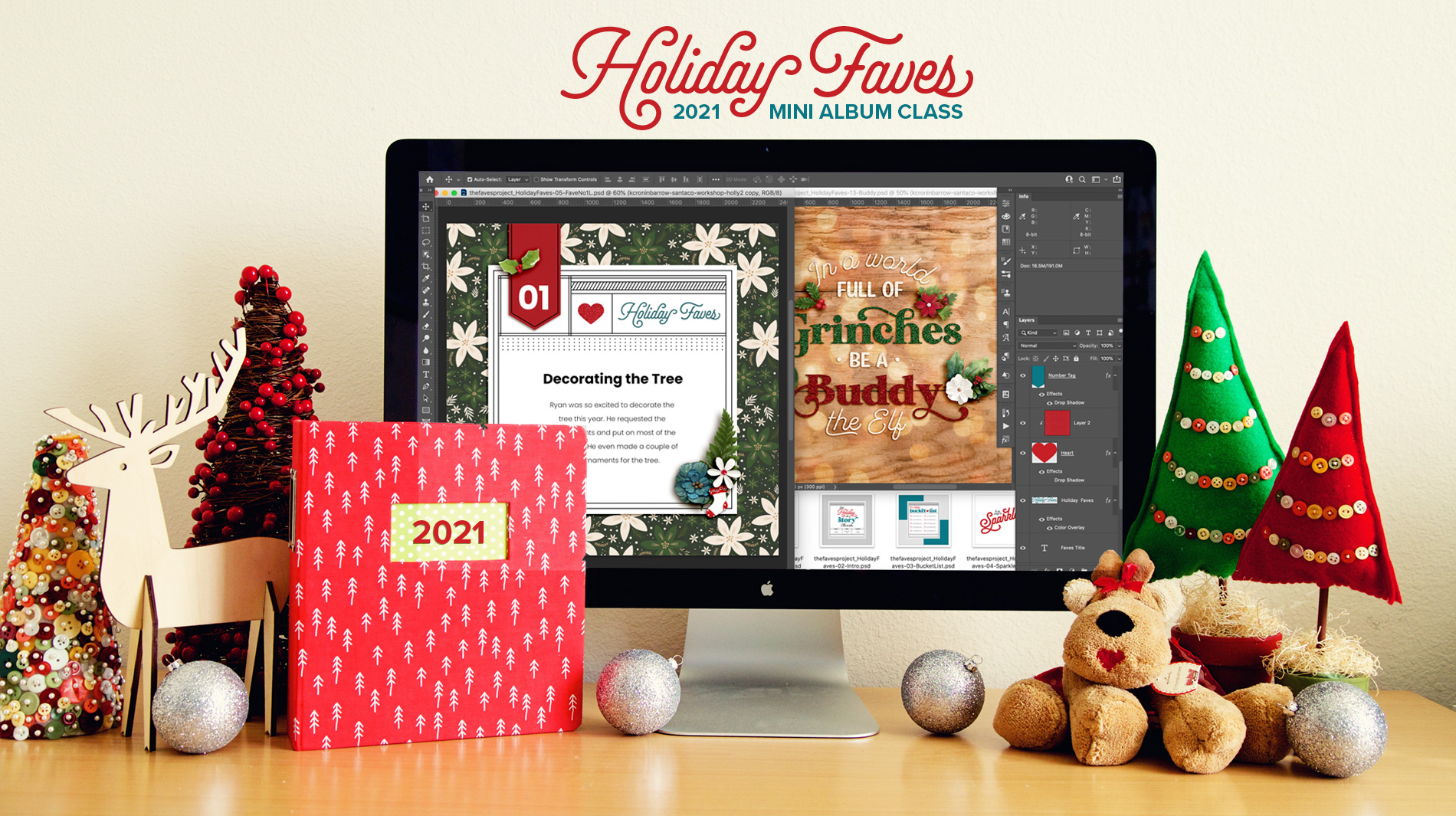 Holiday Faves is here! If you're not familiar, Holiday Faves is my solution for creating a mess-free, stress-free holiday scrapbooking mini album. 
No more worrying about capturing daily details or getting behind, the focus here is simply on capturing your top ten favorite things from the holiday season, using all the digital scrapbooking supplies you already know and love.
When you sign up for Holiday Faves 2021, you'll get:
an exclusive set of 8×8-inch Photoshop mini album templates to make your own 37-page holiday album
the Holiday Faves live class which runs from Wednesday, November 17th to Friday, January 7th focused on goal-setting and helping you complete your album
the Holiday Faves interactive planning guide for tracking your progress
access to our private Holiday Faves community where you can connect and share your work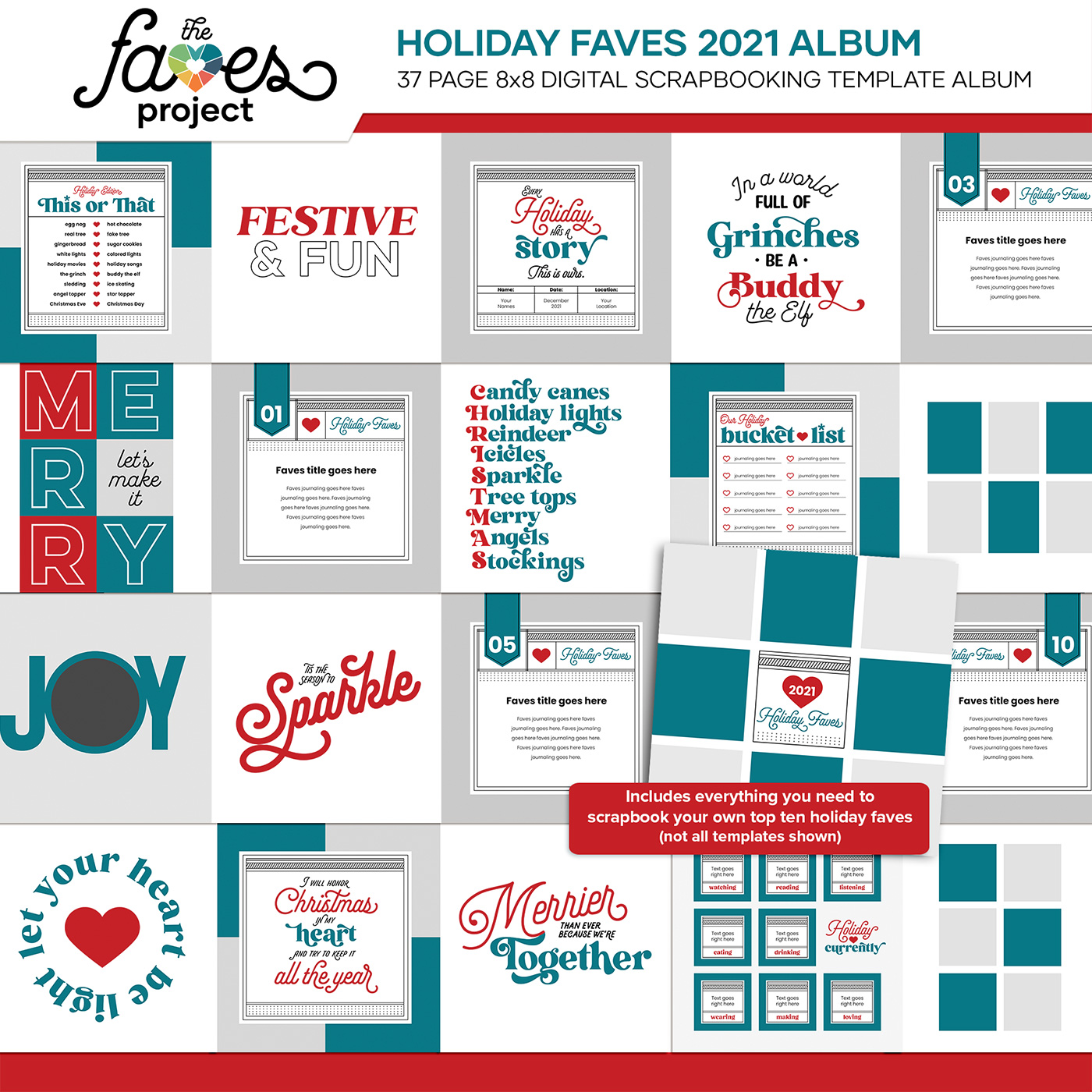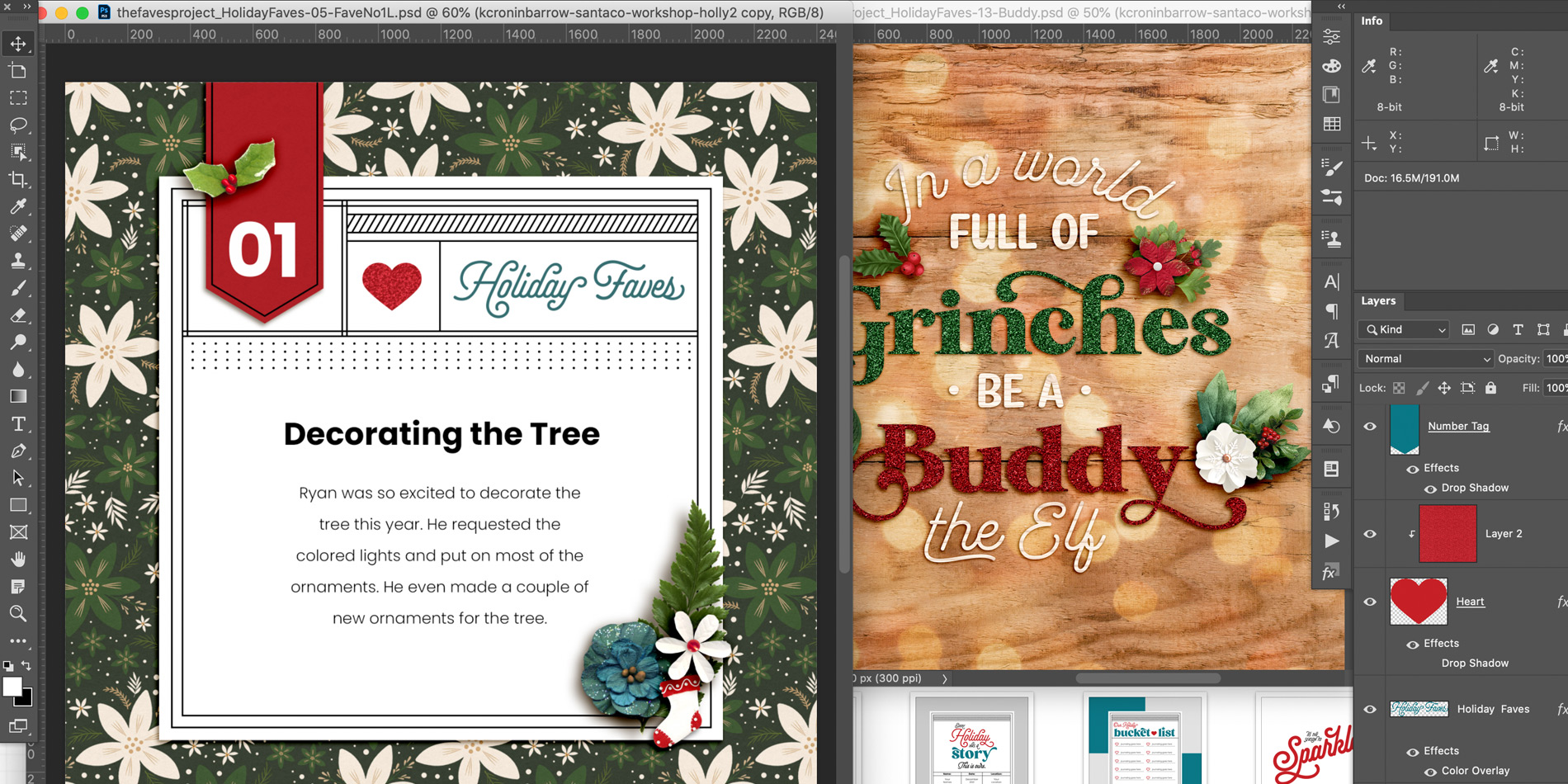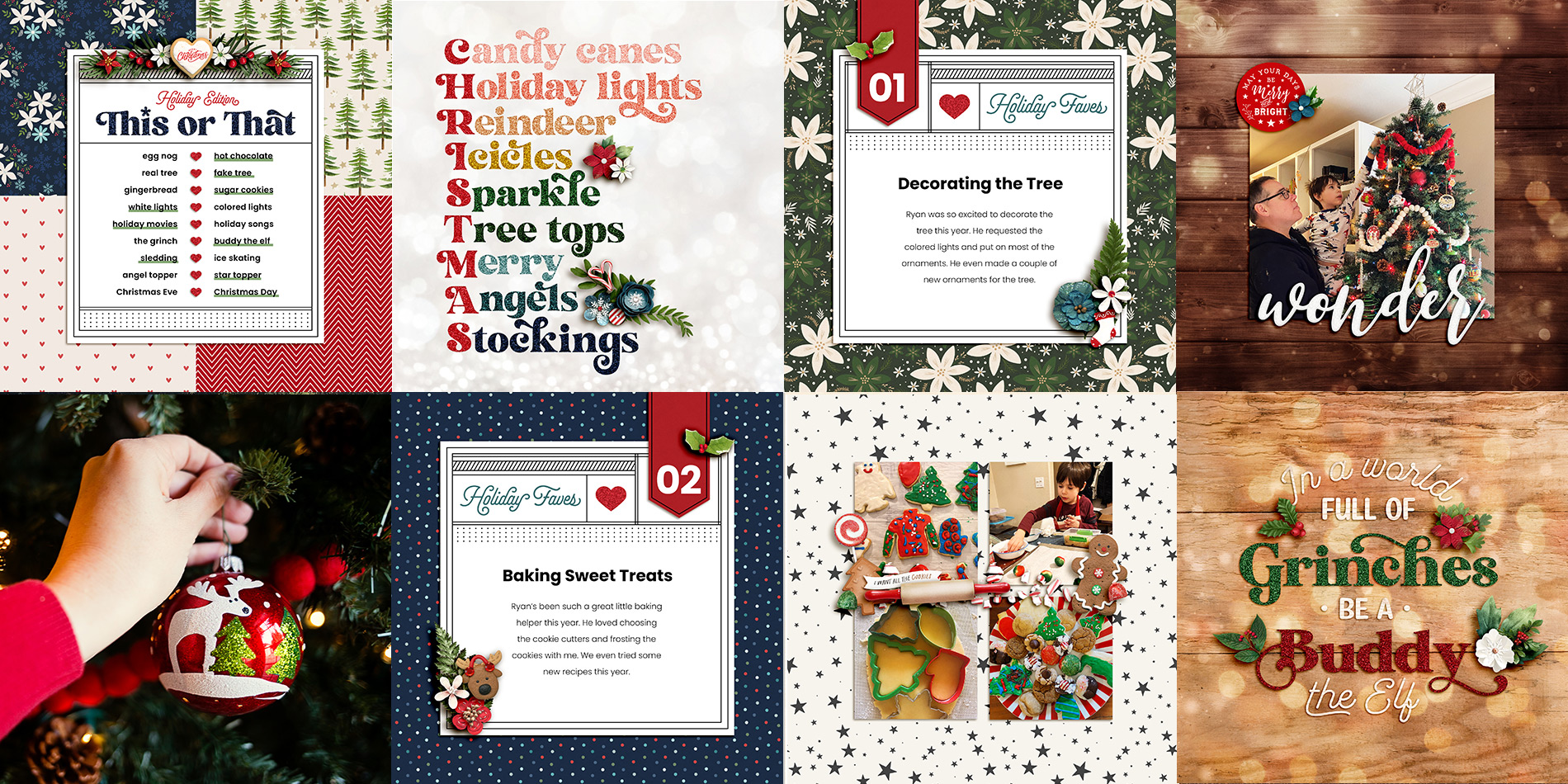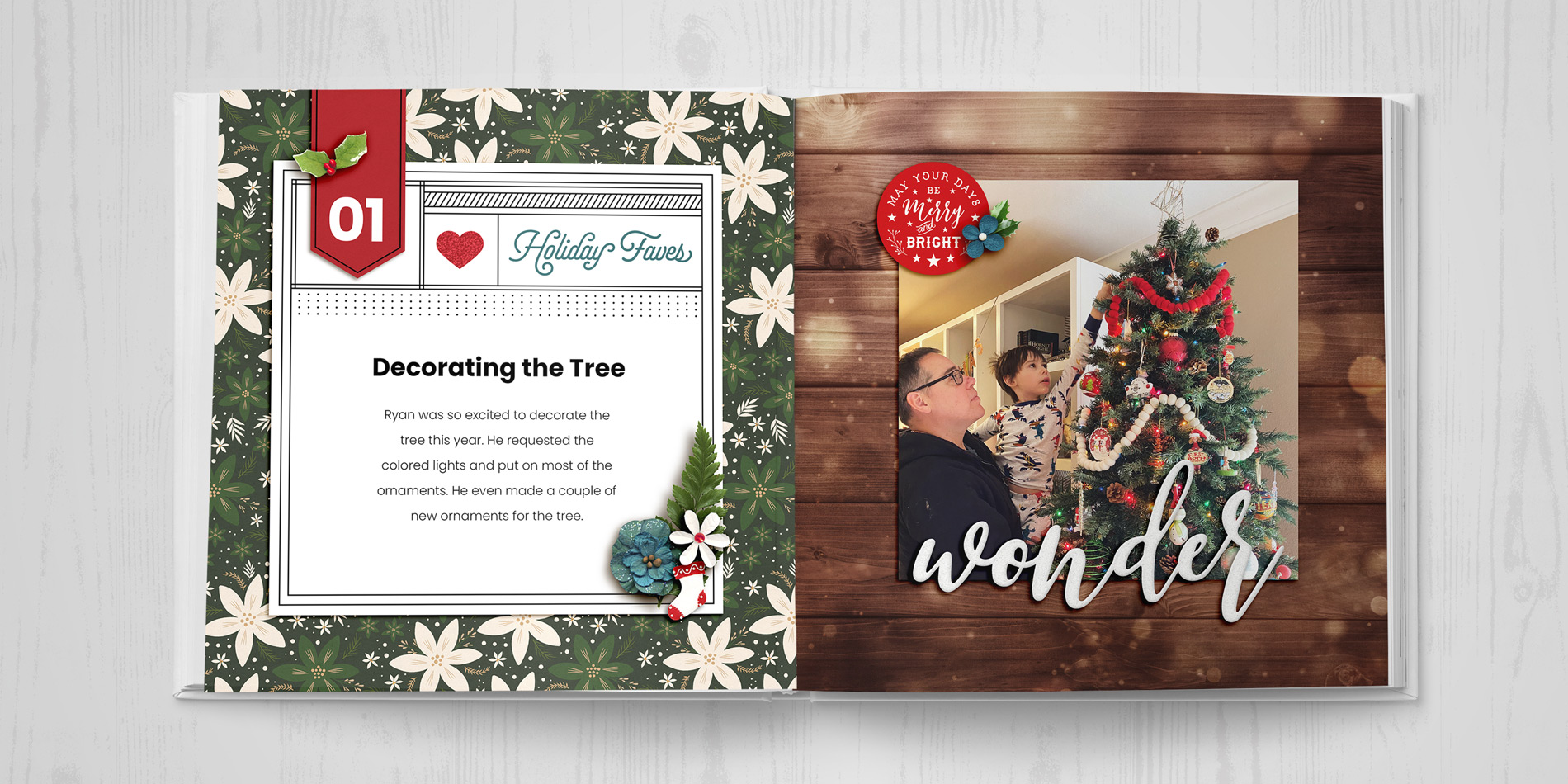 What if this year instead of wishing you could create an awesome holiday album you:
had a plan in place from the start for getting your holiday mini album done
had accountability to keep you on track
didn't have to fear the blank page because someone else did the work for you
could enjoy the holidays because you weren't stressed about keeping up with a demanding daily mini album
Registration for Holiday Faves 2021 is open now thru Tuesday, November 16 at 3PM PST.
As an added bonus, if you sign up by this Friday, November 12 at 3PM, you can use code: HOLIFAVE to save 20% off.
Holiday Faves is one of my absolute favorite projects of the year so I hope you'll join me on this holiday scrapbooking adventure!