Hello hello! I have exciting news for you…
Registration for the 2023 Monthly Faves is now open!
The 2023 Monthly Faves Project is your roadmap for getting more of YOU in your albums this year because what you love captures who you are.
When you sign up for the Monthly Faves you'll get:
12 all-new Monthly Faves-themed 12×12-inch digital scrapbooking templates, a new one released at the end of each month
Access to a our private Faves Project community where you can download your templates at any time, share your layouts and connect with other Favers.
A Monthly Faves tracker perfect for keeping track of your Faves each month
As soon as you sign up for the Monthly Faves, you'll receive a download link for the January Faves template as well as an email telling you how to join our private Monthly Faves community.
Here's a look at the January Faves template. This year I'm designing each template around a random shape, design direction and number of photos. January's combination was hexagons in a centered design with two photos. This is what I came up with…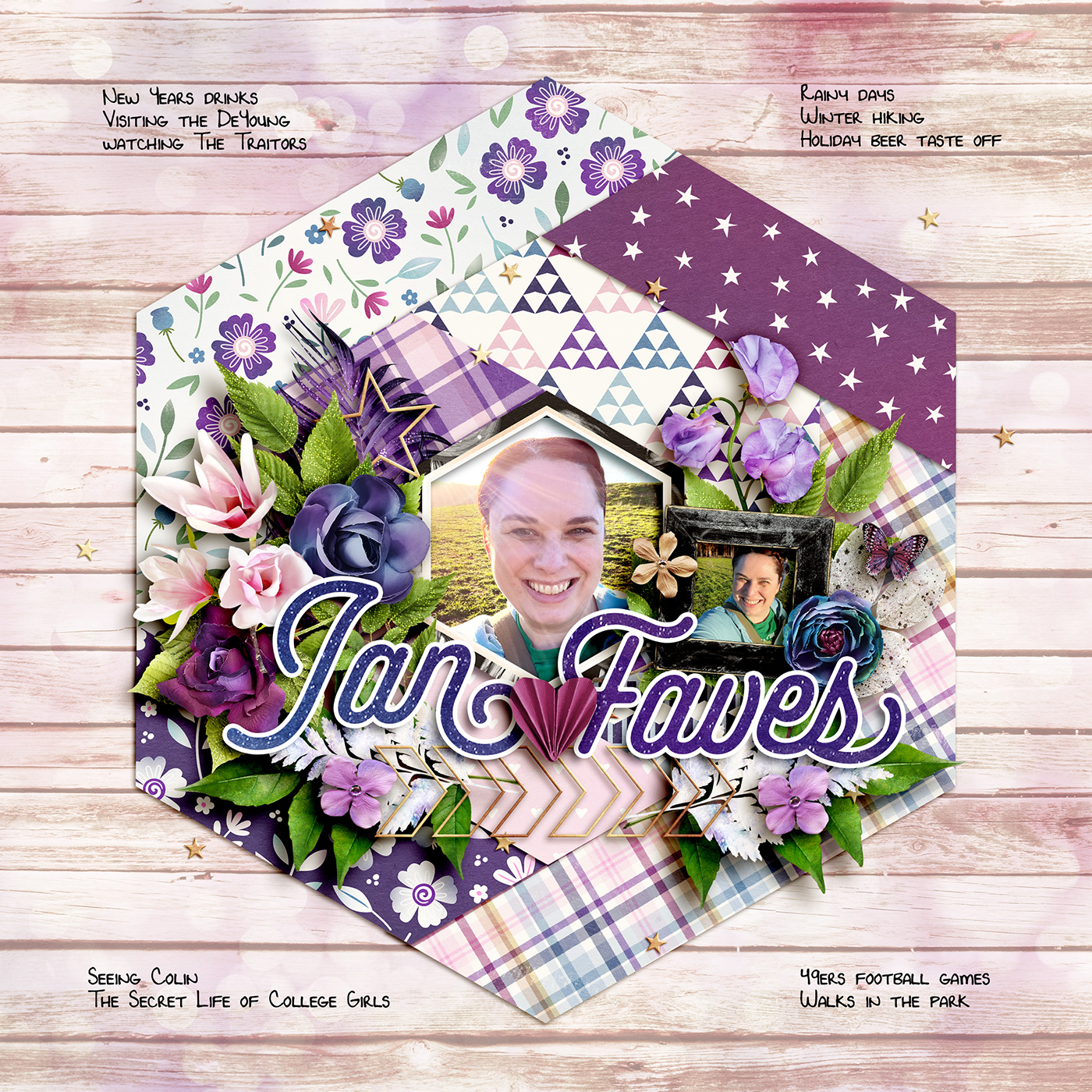 And this is what it looks like in template form ready and waiting for YOU to add your own faves to it!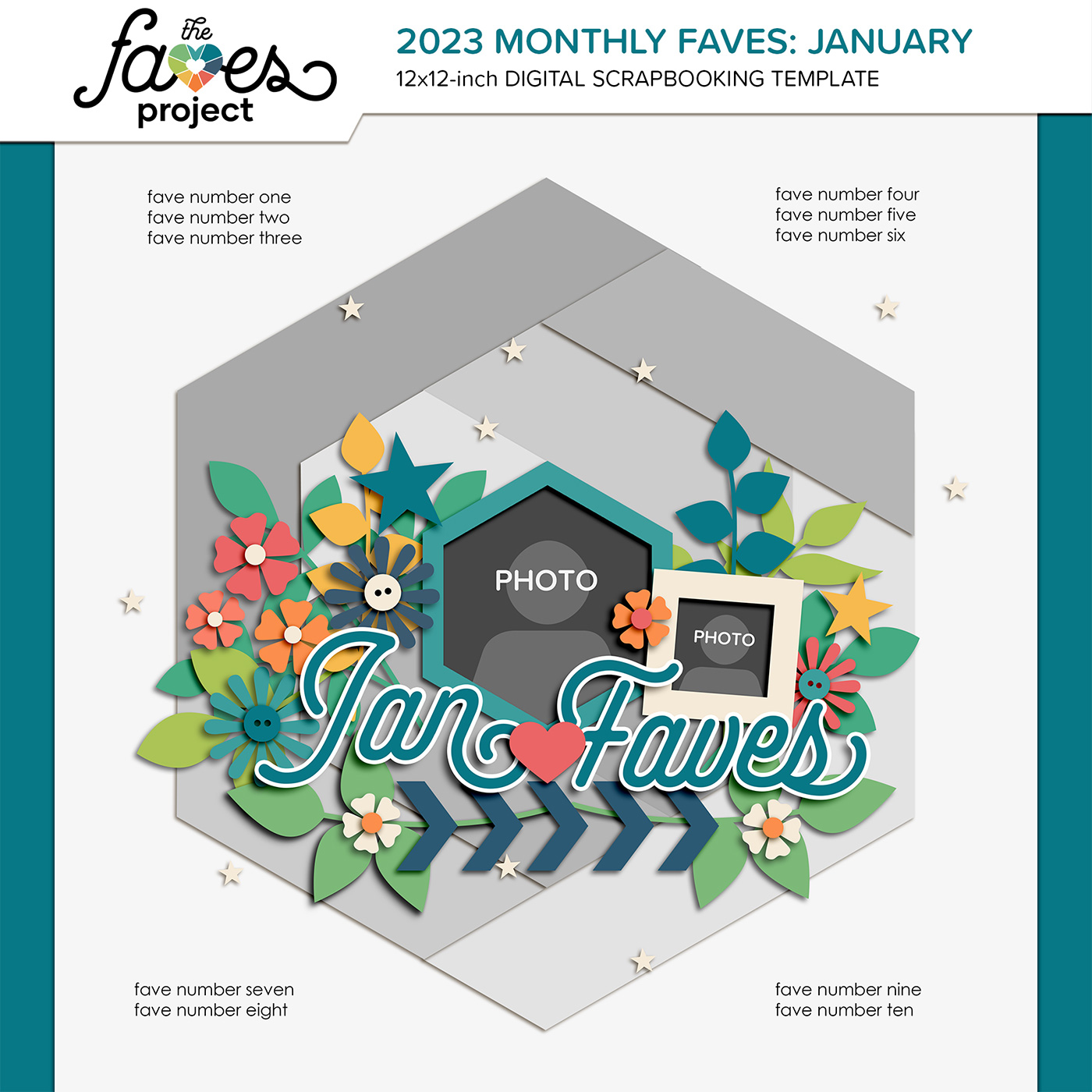 This year's Monthly Faves are $97 for the year (that's just $8 a month) but when you sign up by this Friday, March 3rd you can get two months for FREE.
Ready to sign up for the 2023 Monthly Faves?
Can't wait to see you in the Faves!