It's the most wonderful time of the year…Holiday Faves 2016 is here!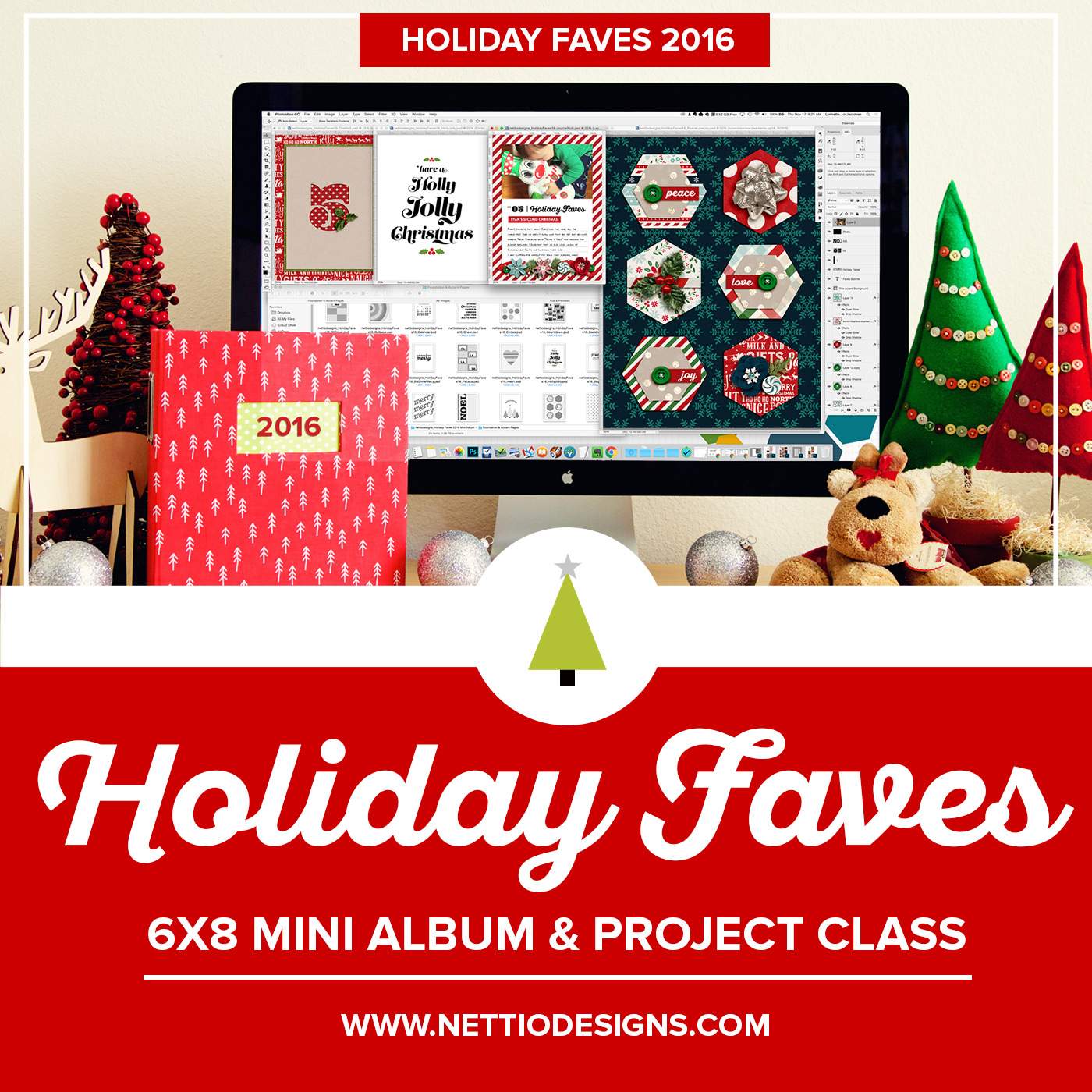 That's right, my friend, Santa's come early this year and he's brought a gift for you!
As you may or may not know, Holiday Faves is my solution for creating a mess-free, stress-free holiday scrapbooking mini album.
No more worrying about capturing daily details or getting behind, the focus here is simply on capturing your top ten favorite things from the holiday season, using all the digital scrapbooking supplies you already know and love.
This year I've designed a completely new set of 6×8-inch templates and I'm so excited to get these into your hands to see what you do with them!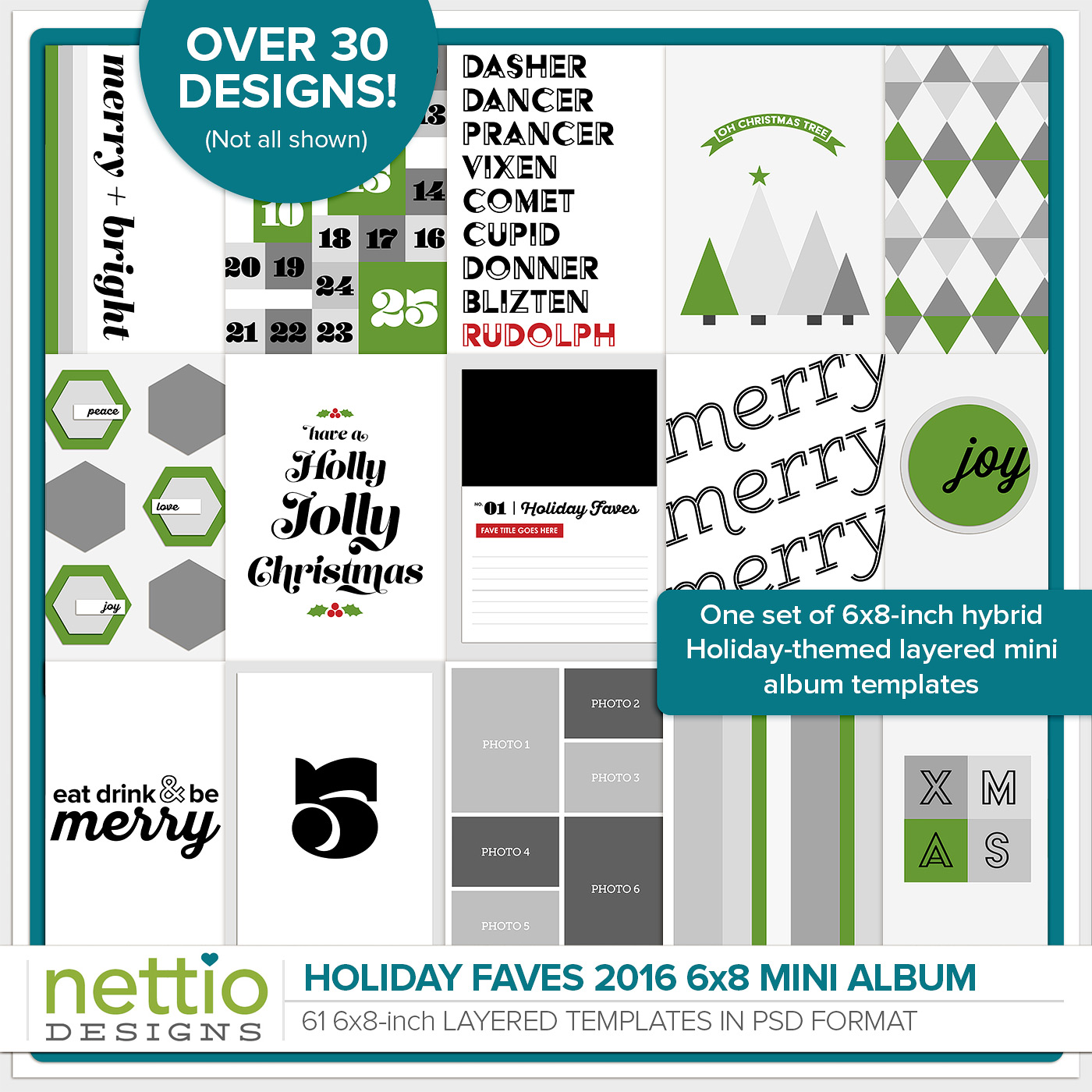 This year will be my sixth time doing Holiday Faves and if there's one thing I've learned about doing projects like this, it's that they're so much more fun with friends!
That's why when you purchase Holiday Faves 2016, in addition to a brand-new set of mini album templates you'll also receive access to the Holiday Faves 2016 Project Class which includes:
the Holiday Faves interactive planning guide with 7-page printable PDF
a resource library with tutorials and tips for creating and printing your album
weekly emails from me with words of encouragement and inspiration
access to a private Facebook group where you can connect and share your work with other Holiday Favers
It's everything you need to keep you on track all season long.
The Holiday Faves 2016 6×8 Mini Album Project Class will run from Tuesday, November 22nd to Thursday, December 29th.
Registration is now open and will close Wednesday, November 30th.
Sign up by Tuesday, November 22nd to save 20% with Early Bird Pricing.
Holiday Faves is one of my absolute favorite projects of the year so I hope you'll join me on this holiday scrapbooking adventure!