Have you heard? It's the most wonderful time of the year…Holiday Faves is here!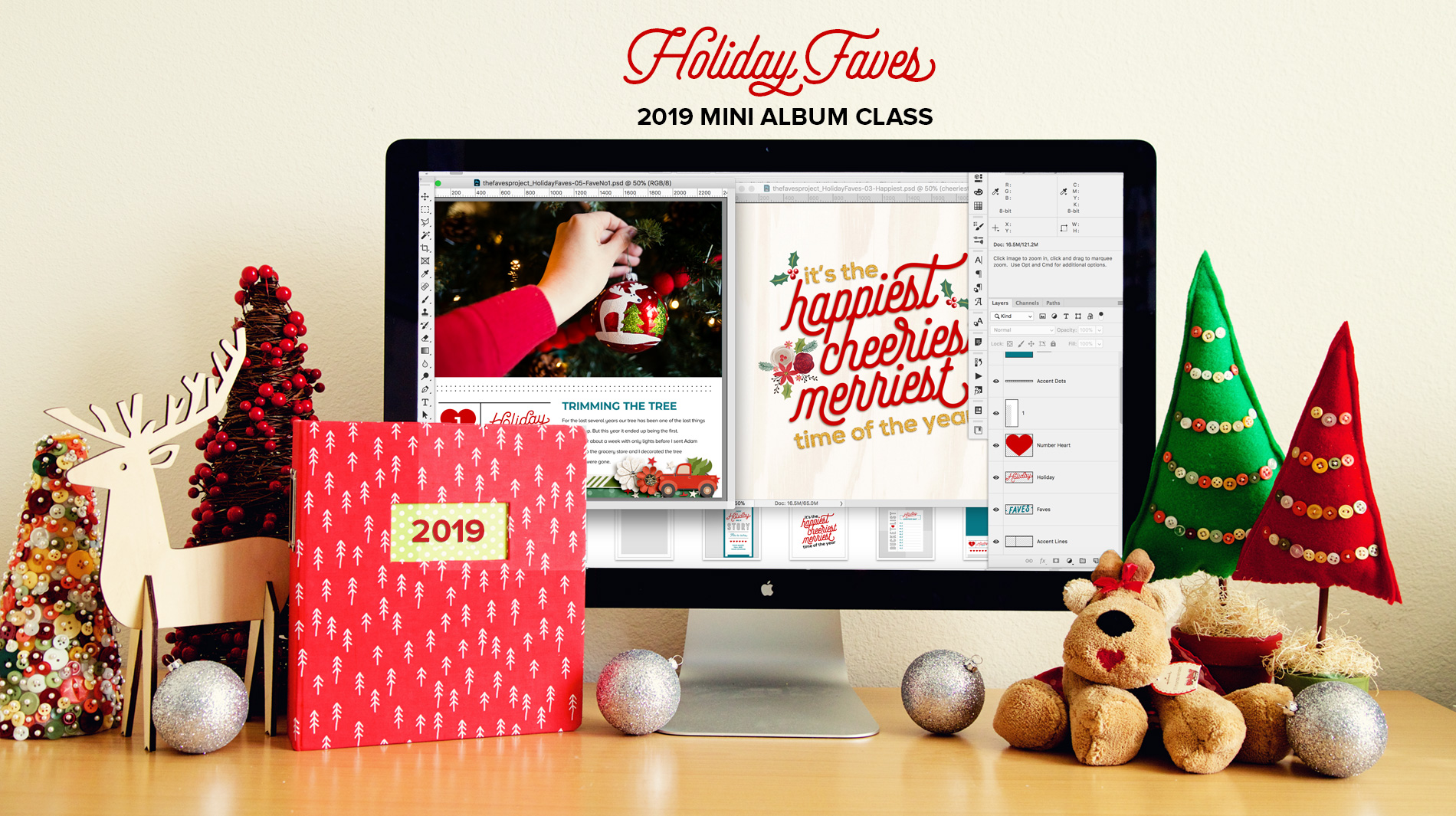 Holiday Faves is my solution for creating a mess-free, stress-free holiday scrapbooking mini album.
No more worrying about capturing everyday or daily details, the focus here is simply on capturing your top ten favorite things from the holiday season, using all the digital scrapbooking supplies you already know and love.
When you sign up for Holiday Faves, you get:
an exclusive set of 8×8-inch mini album Photoshop templates to make your own 32-page holiday album
access to a 6-week accountability class full of ideas and inspiration
the Holiday Faves interactive planning guide for tracking your progress
weekly emails from me with words of encouragement and inspiration
access to a private community where you can connect and share your work
It's everything you need to keep you on track all season long.
This year's Holiday Faves features 32 8×8-in templates. This year's design also matches the Spring, Summer and Fall Faves mini albums so if you completed them all, you'll have a nice little collection!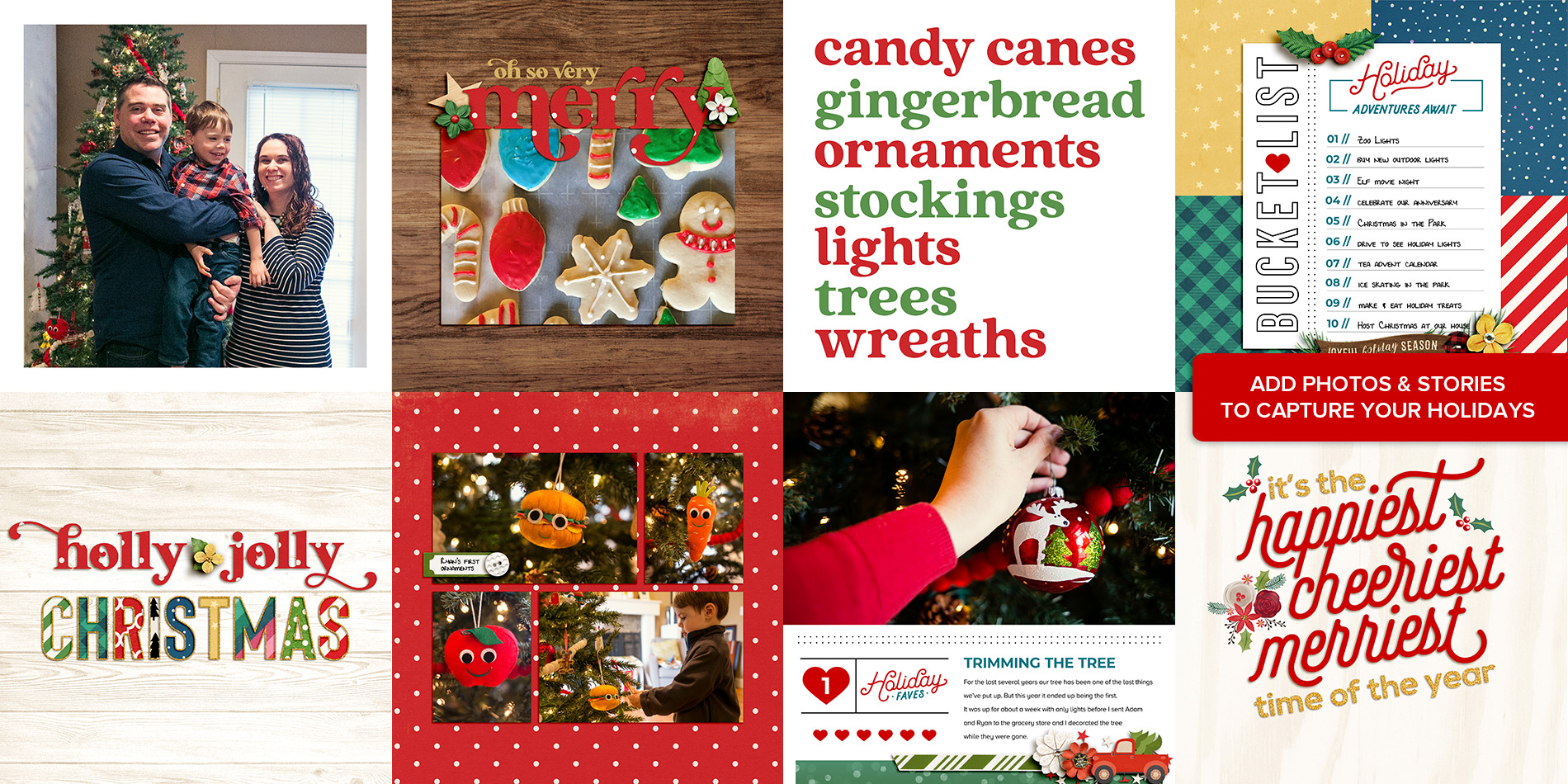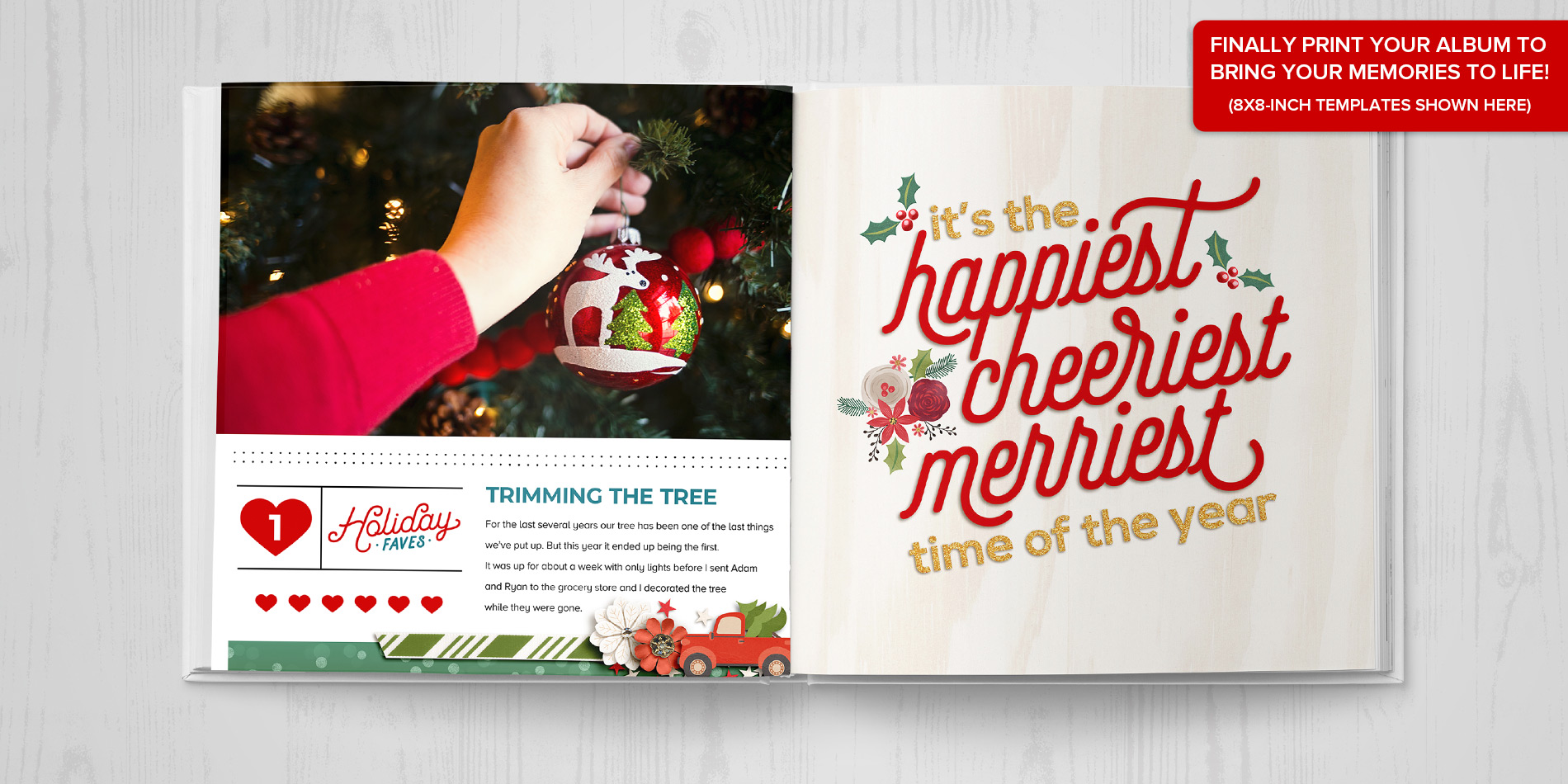 Registration for Holiday Faves ends TOMORROW, Tuesday December 2nd at noon (12PM) Pacific.
In honor of Cyber Monday, you can save 20% off thru tomorrow with code: CYBERMON.
Can't wait to have you join me on this holiday scrapbooking adventure!